Trump Admin. Deports Christian Man Who Fled Religious Persecution in Indonesia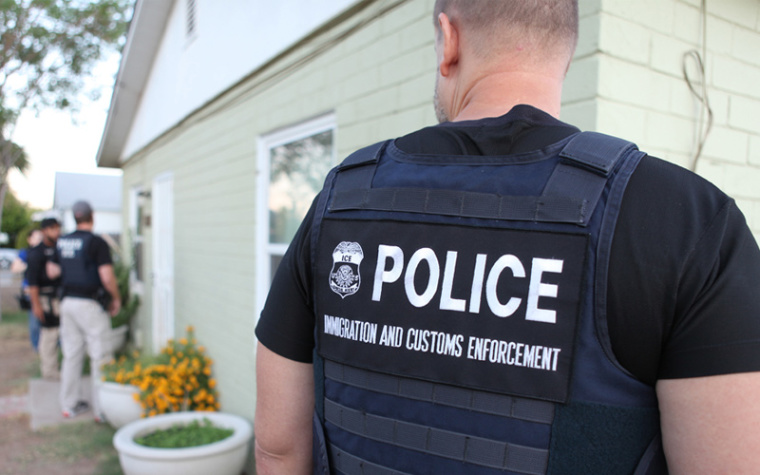 An Indonesian Christian man who fled persecution to come to the United States was deported back to his home country on Thursday, federal officials have confirmed.
U.S. Immigration and Customs officials said that Arino Massie, who fled to the United States over 20 years ago but was recently detained and held at a detention center in New Jersey, was put on a plane at John F. Kennedy International Airport that took off for Japan, where he would later be re-routed to Indonesia.
According to NorthJersey.com, Massie was one of four Indonesian Christians taken into custody on May 8 who fled persecution in the 1990s and 2000s with now-expired tourist visas.
The deportation occurred despite an outcry, calling for ICE to end its deportation efforts against Massie and other Indonesian immigrants facing persecution back home who overstay their visas.
Massie's deportation comes as ICE reported last week that it has arrested more than 41,000 undocumented immigrants during the first 100 days of Donald Trump's presidency. Arrests for immigration violations have increased by nearly 38 percent compared to same period last year under the Obama administration, according to The Washington Post.
Supporters of the detained Indonesians gathered outside the Elizabeth Detention Center on Thursday to call for the release of the men after hearing that Massie's "stay of removal" had been denied.
The Rev. Seth Kaper-Dale, a Reformed Church pastor who was a Green Party candidate for New Jersey's 2016 gubernatorial election, has long been a public advocate for Indonesian immigrants. He is also pastor of the Reformed Church of Highland Park, which provided sanctuary to Indonesian Christians during the Obama administration for 11 months in 2012–2013 by converting classrooms into bedrooms until the immigrants were granted a "stay of removal." 
"An hour later from the airport, Arino called to say, 'Pastor, I'm already on the plane. I'm headed for Japan. Thanks for all the efforts of the community. Tell the community I love them. Tell my son I love him,'" USA Today quoted Kaper-Dale telling the dozens of community members gathered for the rally outside the detention center.
Although Massie was ordered to be deported years ago, he was previously allowed to stay in the United States if he checked back in with immigration officials periodically, The Associated Press reports.
Massie leaves behind his son, a U.S. citizen, and his wife. The other three detainees also face deportation and have spouses and children in the United States.
Statistics released by ICE on Wednesday show that arrests of illegal immigrants without criminal records have more than doubled under Trump, even though the Trump team allegedly assured concerned Christian leaders like the Rev. Samuel Rodriguez that God-fearing undocumented families would not be targeted for deportation.
"My greatest concern is they will be sent away from their families here in America," Kaper-Dale told Asbury Park Press. "Never use the words 'family values' with me again, Republicans."
According to Open Doors USA's 2017 World Watch List, Indonesia ranks as the 46th worst nation in the world when it comes to the persecution of Christians.
Most recently, the former Christian Governor of Jakarta, Basuki "Ahok" Tjahaja Purnama, was sentenced to prison because it was alleged that he committed blasphemy by questioning a verse the Quran even though he really quoted from the Quran to prove a point.
The charge was leveled against the governor, who was the first Christian to become governor of the country's capital city, during a heated re-election campaign. Although prosecutors recommended just probation, the court sentenced him to two years in prison earlier this month.