Sarah Silverman Angers Conservative Christians with Jesus Tweet on Christmas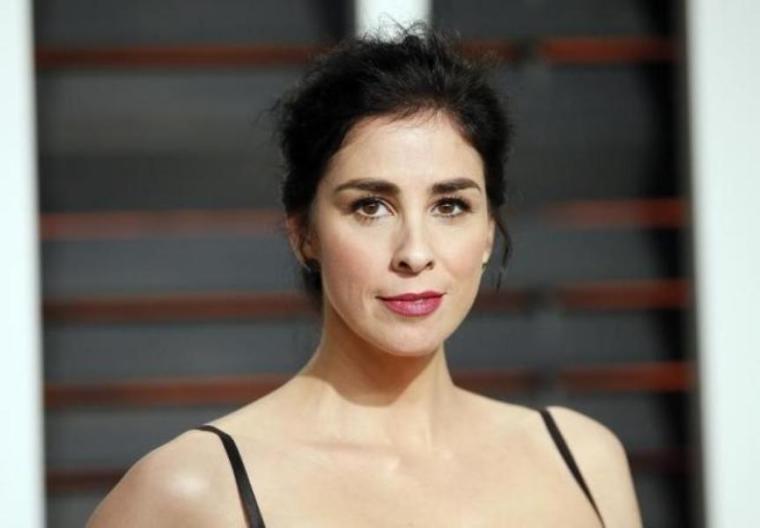 Sarah Silverman angered conservative Christians with a controversial Christmas message on Twitter about Jesus.
On Christmas Day, the comedian posted a message on both her Twitter and Facebook accounts calling Jesus "gender fluid." Sarah Silverman also posted a vulgar joke about Santa Claus on the same day, according to Time.
"MERRY CHRISTMAS! Jesus was gender fluid!" said Silverman.
The term gender fluid refers to a person who does not permanently commit to being male, female, or neutral. A gender fluid person's gender identity changes over time, the NY News Daily explains.
Twitter user @YoungCons reacted by calling Silverman's Christmas tweet "unthinkable." Alan Randall, another Twitter user, also called her out and suggested that the comedian just say straight out that she hates Christians. A Facebook user also reacted and called the joke a "sad attempt at humour."
One former fan posted a message on Silverman's Facebook page announcing that the comedian just lost one of her fans. The user also said the Bible does not say anything about Jesus being gender fluid and that he is a man. The user also added that since Silverman is a Jew, she does not know anything about Jesus so she should not joke about him on Christmas, Raw Story relays.
Other users' comments on the Jesus tweet were directed at Silverman's Jewish roots. On Breitbart's Big Hollywood, one person said he was ashamed to admit that the comedian is a Jew, the report relays.
Last year, Silverman spoke to Rolling Stone in an interview and explained that she is not anti-Christian. She said she only hates the right wing's effort to use religion to implement their agenda on the public. She added that she loves Jesus' symbol but finds it odd that some people use his name to justify act that Jesus most probably would not approve of.
It can be remembered that in 2005, Sarah Silverman recorded a Christmas parody song titled "Give the Girl Toys." Last year, she appeared in a video in which she was talking with an actor playing Jesus with their conversation centered on abortion rights.