Sasha Obama 11th Birthday Celebration at Red Robin
Sasha Obama 11th Birthday Celebration at Red Robin
President Barack Obama and First Lady Michelle Obama's youngest daughter has celebrated her 11th birthday on Sunday June 10, 2012.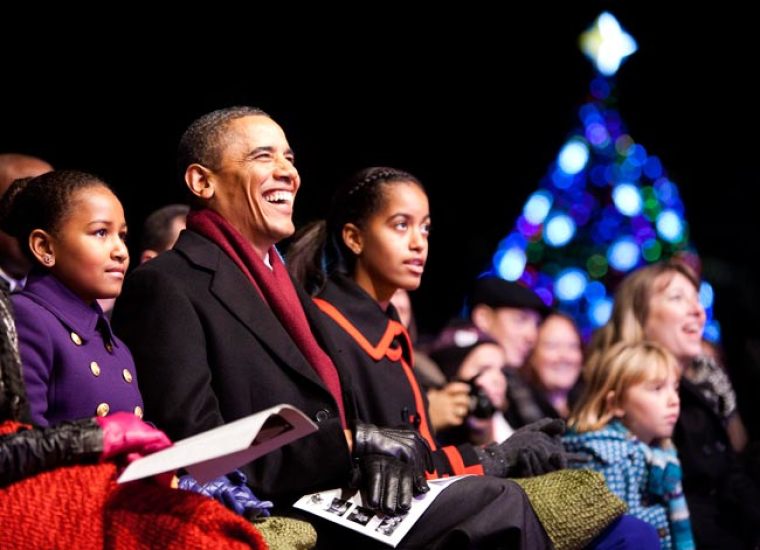 Sasha Obama, the First Daughter, actually held a celebration at Red Robin in Dulles, Virginia just days before with her mother and older sister Malia, who is 13, as well as with 10 other friends.
The birthday bash at Red Robin saw the party dine on various items including cheeseburgers with avocado, chicken sandwiches, and milkshakes all round.
A source has reported to Us Weekly, "Before leaving the restaurant, the First Lady left a generous tip for the server and tapped management on the shoulder to let them know 'everything was wonderful and the girls had a great time."
However, President Barack Obama was not able to join the low key gathering and is being kept busy with various economic issues and foreign policy dilemmas. On top of all of that he is trying to pick up speed for his re-election campaign for the presidential elections later this year.
On June 7 President Obama in fact met with more than two dozen Hollywood stars as part of his campaigning. He met the likes of Dianna Agron, 26, Ian Somerhalder, 33, Zachary Quinto, 35, as well as Jessica Alba, 31 and Sophia Bush, 29. The all star bash was held at the Beverly Hilton Hotel.
Star of the Vampire Diaries, Ian Somerhalder wrote on his Twitter account to his followers, "Just spent my morning with [POTUS] talking about green energy, a better America and being a young American. Wow!"