Savannah mourns Rev. Clarence Williams after death in crash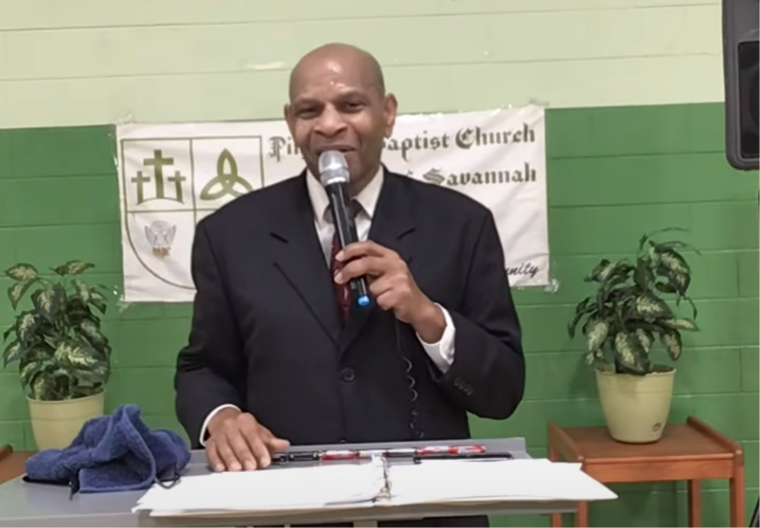 The congregation of Pilgrim Baptist Church of Savannah and leaders in the city continued mourning the late Rev. Clarence Williams on Monday, days after he was killed in a tragic car accident on Thursday. He was 64.
Authorities say Williams was driving in the area of Highway 67 near Anderson Cemetery Road at about 6:30 p.m. last Thursday when his car ran off the road, hit a culvert and flipped, WTOC 11 reported. He was pronounced dead at the scene.
In addition to his work leading Pilgrim Baptist Church of Savannah, Williams previously served as the moderator of Berean Missionary Baptist Association, Inc.; vice president of the National Baptist Convention, USA, Inc. Music Auxiliary; state music director of the General Missionary Baptist Convention of Georgia, Inc.; and chapter representative, Gospel Music Workshop of America. He also served as chaplain of the Chatham County Sherriff's Department and the Savannah State University National Alumni Association.
Multiple videos of Williams' work as a gospel music minister are highlighted on his YouTube channel.
Among those who have been publicly reacting to the late pastor's death is Savannah Mayor Van Johnson.
"I went through this day in a daze, going through the motions trying to wrap my mind around the loss of my brother and friend, Rev. Clarence 'Teddy' Williams. Twenty-four hours after our last conversation, he left us suddenly and tragically," Johnson wrote in a statement on Facebook Friday. "He was a unique soul who was always unapologetically himself but loved God, his family, his city, and Savannah State University. I extend my prayers to those forever changed by his journey through our lives. This one hurts."
Thomas J. Sills, a local minister who leads Connor's Temple Baptist Church, mourned Williams as a "spiritual son."
"My heart is broken to hear about the passing of my friend, brother, piano instructor, and spiritual son. Pastor Clarence Williams was truly one of a kind. His contribution to the Savannah community on so many different levels will be truly missed," he wrote in a statement while sharing a video of the last time Williams was at his church on Facebook.
Georgia state Sen. Derek Mallow said Savannah lost a "giant" in Williams.
"Yesterday we lost a giant in our community in the person of the Rev. Dr. Clarence Williams who traded time for eternity! A trade that most of us were not prepared to see him make. As I reflect on his journey, I am reminded of the profound impact he had on our lives and the lives of countless others," he wrote on Facebook.
"He told me he wanted to be called Rev. Dr. C.T. Williams because he was old enough to have old preacher status! Clarence was not only a spiritual leader but also a beacon of hope, compassion, and wisdom. His unwavering faith and dedication to serving others were evident in every aspect of his life. Through his ministry, he touched the hearts of many, guiding them toward a path of enlightenment, love, and understanding," he added. "He understood that true spirituality meant actively working towards a more equitable and compassionate world, and he inspired others to join him in these noble endeavors."