'Scandal' Season 4 Spoilers, Plot News: Episode 14 Info Revealed
'Scandal' Season 4 Spoilers, Plot News: Episode 14 Info Revealed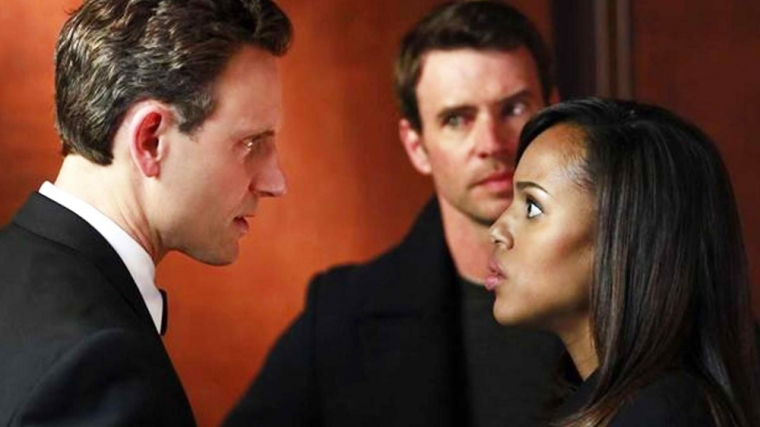 "Scandal" Season 4 will be returning to ABC on March 5, and Episode 14 spoilers and sneak peeks are already making the rounds of the Internet.
ABC's popular political thriller, "Scandal" will be returning with Episode 14 for its March 5 Season 4 return of the show to the small screens. Titled "Lawn Chair," viewers will see Olivia Pope get back on the saddle to attempt to fix a perilous state of affairs.
Viewers who've watched the preview for the episode may be right in assuming Olivia Pope will be unable to find a solution to the dangerous situation, owing to her kidnapping and the harrowing live auction experience she went through in the previous episode.
According to ABC, Episode 14 is shaping up to be one of the "most scandalous" so far in Season 4. Fans of the show should expect a full run through Olivia's post traumatic stress disorder, appearing to be a very different person than viewers have seen so far.
Based on the preview, and dubbed to be the most powerful episode for Season 4, Olivia is giving up on trying to fix what the season's synopsis says is a tragedy of national proportions with the White House struggling to deal with a hard-to-handle vice president.
Rumors are also making the rounds that "Girls" star Lena Dunham may be making a guest appearance on Episode 14 with a short but pivotal role linking her to the OPA. While that rumor has not been officially confirmed, Entertainment Weekly has said Dunham made previous references to "Scandal" in her own TV series.
Season 4 may also herald the comeback of Stephen Finch, who was absent in the two previous seasons, apart from saving Olivia from the kidnap scenario she found herself in.
"Scandal's" Season 4 Episode 14 returns on ABC this Thursday.