School Bans Eighth-Grader's Graduation Speech Because of Its Religious Tone
School Bans Eighth-Grader's Graduation Speech Because of Its Religious Tone
An eighth-grade student from Illinois was forced to give his graduation speech in a yard after his school forbade him to speak during the ceremony.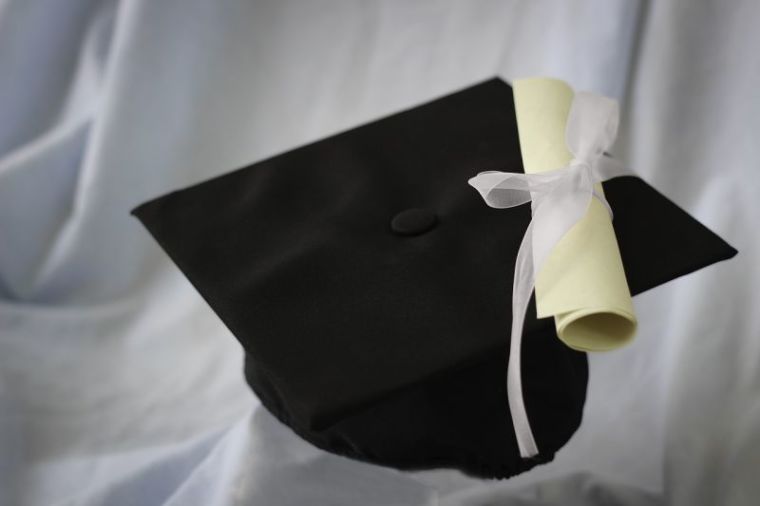 Eighth-grade student and salutatorian Seth Clark from the Akin Grade School gave his commencement speech on the yard of a family friend's house across the street after the school's graduation exercises, WSIL TV reported.
Some of Clark's classmates and supporters followed him to the yard right after the ceremony to listen to his speech, which he was prevented from delivering by school officials.
The student submitted his speech prior to the ceremony but was told that he could not address the crowd with it because it spoke and advocated for one religion.
According to Christian News Network, Clark's speech contained Scripture and spoke of "God-like forgiveness."
"I would like to apologize to all of you that I have hurt at any time in any way," stated the speech Clark prepared. "I am not perfect, but as found in 1 Peter 1:16, 'Be holy as I am holy.'''
The eighth-grade student also wanted to pray afterwards.
However, the school's principal and superintendent Kelly Clark did not approve the speech because of its religious content.
"While students are welcome to pray or pursue their faith without disrupting school or infringing upon the rights of others, the United States Constitution prohibits the school district incorporating such activities as part of school-sponsored events, and when the context causes a captive audience to listen or compels other students to participate," said Clark.
She added that since the graduation is an official school event, she could not allow Clark to deliver his address.
"We respect the diverse beliefs our students and their families hold, and we strive to educate all such students in compliance with the law," noted the principal.
When family friend Rickey Karroll found out about the school's decision, he offered his place so Clark can still go through with his plan.
"Them kids, they went through this they had their plan on that, that was the right thing to do in my opinion," Karroll said about the student's speech.
He added that he believes the student has the freedom to share his thoughts and he wanted to help him out with the opportunity to do so.
"I think he has a right the right to give his opinion and he wanted to do a prayer, and last count I checked, we are still in the United States of America and it's the right to freedom of speech," said Karroll.