Seattle-Area Woman Donates $20,000 to Back-to-School Shopping Spree for Nearly 100 Students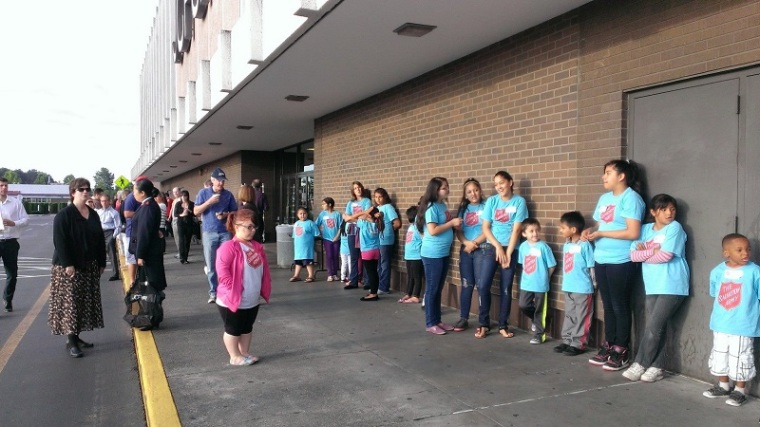 Nearly 100 children from low-income families in the White Center area of Seattle were each treated to a $200 back-to-school shopping spree at JCPenney thanks to the heart of a Christian woman who has partnered with the Salvation Army for a decade to sponsor the event.
Jean Renny, a Seattle resident in her 90's who was unable to attend the event on Tuesday, gave $20,000 to the Christian-based organization this year in order to help the children.
"There was a child today whose feet were hurting him because his shoes were three sizes too small… that's the way he showed up [to the shopping event] and we see that over and over again," Lora Marini Baker, a spokesperson for The Salvation Army, told The Christian Post.
Baker said that Renny has been a donor to the Salvation Army since 1988, and she originated the back-to-school shopping spree in White Center in 2004.
"This shopping event would not happen if it was not for her generosity," Baker said. "A hundred kids having the opportunity to shop with $200 and that is significant. They spend it quickly because they need a lot. They need clothing, they need shoes, they need the basics like underwear and socks, and they need backpacks."
Local Salvation Army workers visit with Renny on a regular basis to pray. She has not been able to attend the event in recent years because of her health, but the ministry brings a video of the shopping spree to her that she enjoys, Baker said.
"Her personal story is simple," Baker told local TV news station KING5. "She grew up as an only child in a middle class home. She was married, but they did not have children of their own. She wants to share her fortune with kids of The Salvation Army. She is very interested in helping children."
Salvation Army has a similar nationwide program that it sponsors with Target. The partnership plans to help 12,000 children across the nation gear up for the upcoming school year with the Target Back-to-School Shopping Spree.