Seattle-Based Megachurch Launches Mars Hill Music Label
Seattle-based Mars Hill Church has taken its eclectic brand of worship music, led by a variety of band singers and musicians serving at its 14 locations, and formed its own recording label, the megachurch announced earlier this week.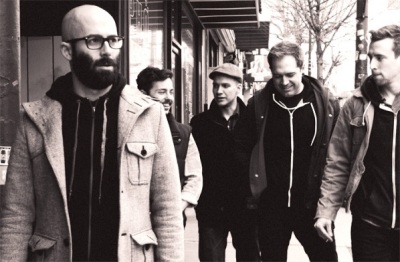 Mars Hill Music label manager Jonathan Dunn, who has been at the helm of the venture for the last year, said now is the time to take what Mars Hill worship bands have been doing for the last 10 years "off the grid" and begin sharing globally.
"The first thing people often think of when they hear Mars Hill Music is that we're a group of punk rock Calvinists who hate the modern worship movement. Mars Hill Music is setting out to change that perception. Our music is not an expression against anything but instead an outgrowth of our theology, who we are, and the communities our churches are in. We love Jesus and are expressing that love in our own way," Dunn said.
When asked to explain why this perception may have developed, Dunn told The Christian Post that it may have been this sense that the bands and musicians were aloof, especially in the Seattle area "where music is really prominent."
"For the last 10 years we've kind of been off the grid, off the radar, doing our own thing. That's not where we are at. That's kind of a bad reputation we've built over the years," he explained. "We are really working on sharing what we are doing musically, providing resources for other churches, [including] songs, arrangements, and the theology behind the songs we are using and hopefully have other people worshipping God through the music that we are producing here instead of trying to just be face down in what we are doing here."
There are already EPs (short records of 3-5 songs) available from Mars Hill Music and plans for LPs (full-length records of 10-12 songs) starting with the group, Citizens, to become available in the fall.
Dunn, who worked as a director of A&R for Tooth & Nail and Solid States Records for 10 years prior to coming to Mars Hill, said the church and its various satellite locations provides a different kind of worship opportunity, especially for its bands.
"Traditionally, you have your worship leader who is playing week-in, week-out and that's kind of your guy every single week. At Mars Hill we work on more of a band model, so it's the same musicians playing together, playing anywhere from two to three weeks a month," he said. "This really gives them the creative freedom with the off time to work on the arrangements, be tighter as a band, and kind of function as a band."
Dunn explained that within Mars Hill's 14 churches has upwards of 30 to 35 bands that perform worship music week-in and week-out. There's anywhere from eight to 12 core bands that lead worship at the churches that will be focused on recording and "releasing their stuff."
So, CP had to ask, "What kind of sound can someone expect to hear coming from Mars Hill Music?
"It's pretty diverse across all of the churches and the campuses. We've got everything from the Citizen's being kind of like more blue-collar rock, to The Sing Team kind of being 70s' Motown R&B with an Indie flare, to Kenosis which is a little more guitar-driven rock in the vein of White Stripes and Queens of the Stone Age," he answered.
"So, there isn't one distinct sound that covers what all our bands are doing just because they are so diverse across the four states that our churches are representing. I think that's the beauty and the strength of it is how diverse it is and culturally connected it is to each of the cities that they are serving at."
Dunn said earlier in a statment, "We believe God desires our churches to be creative, but not to sacrifice the truth of the gospel or theology for the sake of art. We make a conscious effort to include the theologically-rich music of traditional hymns, mixed with original songs unique to each church body, both lyrically and musically."
Mark Driscoll, Preaching Pastor of Mars Hill, agrees, "We are happy to trust our leadership as artists...their doctrine is solid, their character is Godly, and they are involved in the community; artists who are creating music that is a reflection of who we are and what we believe as a church community."
Zach Bolen, who is the lead singer and guitarist for the band Citizens, primarily leads worship at Mars Hill U-District close to the University of Washington. He is also looking forward to the global reach made possible by the label.
"All the guys during the week are working their jobs, doing their internships in college. They are just volunteering and being a part of this and we get to take what we are already doing every Sunday, proclaiming the Gospel, and doing it in a more global way," Bolen said. "This is a great opportunity to share really solid music that just so happens to be all about Jesus."
Founded in 1996, Mars Hill Church is one of the largest and most-innovative churches in the US, with upwards of 14,000 people meeting weekly across 14 locations in four states each week, according to church officials. It has been recognized as the 54th largest, 30th fastest-growing, and second most-innovative church in the country by Outreach magazine. Driscoll's sermons receive more than 10 million downloads per year, consistently rank #1 on iTunes, and he has over 300,000 combined followers on Facebook and Twitter, states a Mars Hill Music spokesperson.
"We're Starting a Record Label": Pastor Mark Interviews John Dunn
Why You Can't Predict The End Of The World - Mark Driscoll
On the Web, http://marshill.com/music.
VIDEO: Pastor Mark Driscoll Interviews Mars Hill Music Label Manager Jonathan Dunn