Selena Gomez Tweets 'When I Think I'm Alone I Have God;' Sparks Concern Among Fans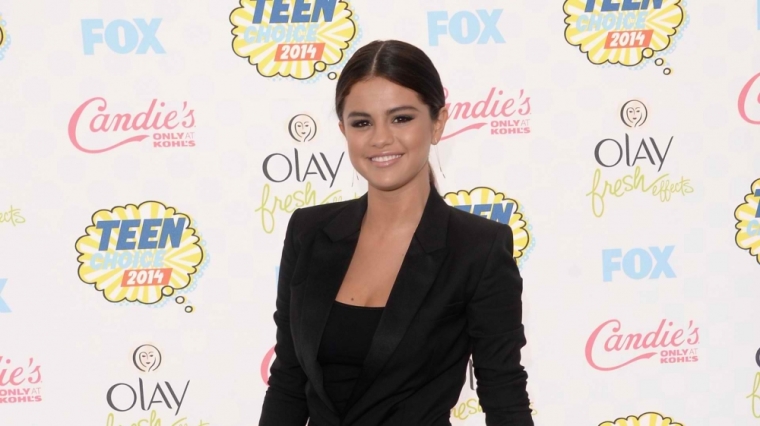 Actress and singer Selena Gomez has fans wondering about her well-being after she took to Twitter Wednesday night and posted a tweet implying that she oftentimes does not feel as if she is good enough.
Gomez, who has been seen attending church services and Bible study groups with boyfriend Justin Bieber recently, noted that she has God by her side during tough times which prompted fans to reply to her tweet, asking if she was okay.
"Sometimes we think we aren't good enough. But then I realize when I think I'm alone I have God," Gomez wrote. "We have to learn the hard way sometimes."
Although she did not elaborate any further, it is not the first time Gomez has been vocal about her faith on social media during the last few months. Not too long ago, she posted a photograph on Instagram of Judah Smith, lead pastor of The City Church in Seattle, along with his family. Her caption mentioned that she was thankful for them and the mentorship Smith has given her in her newfound faith.
Just last month, Gomez was photographed sitting front row with Bieber at one of Hillsong L.A.'s Sunday services. And while Bieber has been portrayed in the media as an aggressive, party-hopping star, he has been credited by Smith and even Hillsong NYC pastor Carl Lentz for bringing Gomez to church.
Earlier this year, Gomez was also seen in Los Angeles during Smith's "Jesus Is" tour, where, according to entertainment website Radar Online, a churchgoer named Taylor Pike was quoted as saying, "A few of my friends and I walked up to the front to worship, and as I looked over I thought I saw Selena. Turns out, it was really her! She smiled at us, probably because we were going crazy worshipping God ... She looked very happy to be there. You don't see young celebrities at a church conference often!"
RadarOnline also reported that another conference attendee, Taylor Hodge, tweeted about seeing Gomez moved to tears by the preaching: "Straight up just saw Selena Gomez crying and praying in the spirit. Like wow, God's amazing."