Serial Ten Commandments Destroyer Crashes Vehicle Into Arkansas' Monument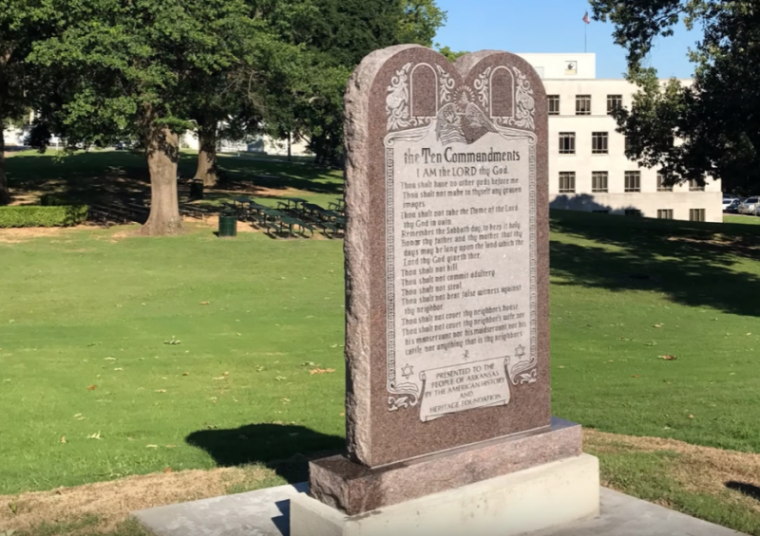 A Ten Commandments display erected on Arkansas' state capitol grounds Tuesday was toppled within hours by a man who's also been accused of destroying a Ten Commandments display in neighboring Oklahoma.
"Chris Powell, a spokesman with the Secretary of State's Office, said he was called early Tuesday and told a man drove a vehicle through the monument," Arkansas Online reported.
"That driver — identified in an arrest report as Michael Tate Reed of Van Buren — was arrested by Capitol police shortly after, Powell said. News reports indicate Reed was previously accused of destroying a Ten Commandments monument in Oklahoma."
On what is believed to his Facebook profile, Reed, 32, posted a short video of himself driving into the Ten Commandments display, shouting "Freedom!" just before impact.
Earlier this week, a 6-foot tall granite Ten Commandments monument was built on the capitol grounds with money raised by the American Heritage and History Foundation.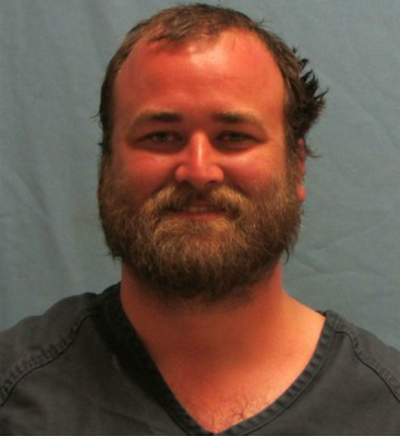 The monument came not long after the passage of a 2015 bill titled "The Ten Commandments Monument Display Act," which allowed for the Decalogue display.
"The Secretary of State shall arrange for the monument to be designed, constructed, and placed on the state Capitol grounds by private entities at no expense to the state of Arkansas," read the legislation in part.
"The placing of a monument to the Ten Commandments on the grounds of the Arkansas state Capitol would help the people of the United States and of the state of Arkansas to know the Ten Commandments as the moral foundation of the law."
Before the toppling of the monument, the ACLU of Arkansas had vowed to file a lawsuit to get the display removed.
"At a time when we do not need any more religious conflict and divisiveness in the world and in this country, it violates the First Amendment promise of religious liberty to all," said ACLU of Arkansas Executive Director Rita Sklar to NPR.
"By placing a monument to a particular set of religious beliefs, it appears that the state enforces one particular set of beliefs over others and over no religion. And it makes people who fall into those categories — no religion or other religion — feel like second-class citizens in the state of Arkansas, which they are not."