Singer Dan Bremnes Shares What Fatherhood Has Taught Him About Why God Allows Pain and Suffering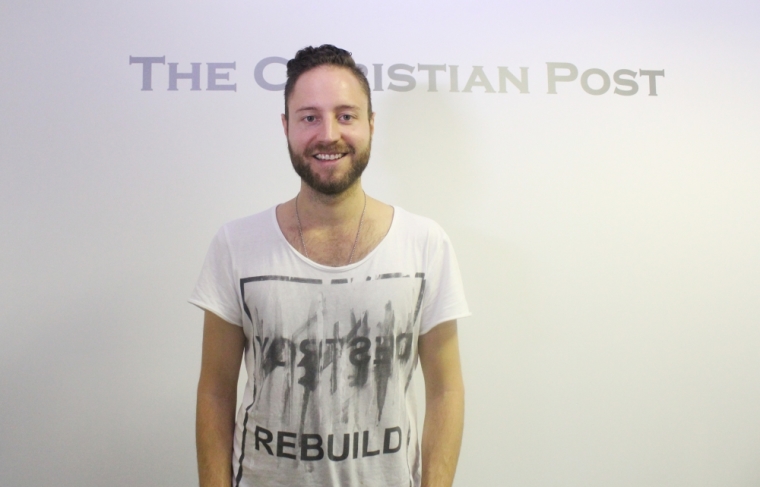 NEW YORK — Canadian-born singer/songwriter Dan Bremnes is fast becoming one of the hottest names in Christian music, following the 2014 release of his debut single "Beautiful."
The track, which is a testament to the power of Jesus' love and the miracles it can create, has achieved numerous accolades since it dropped. His pensive lyrics and impressive vocals have won him fans around the world, and he recently sat down for a candid chat with The Christian Post in which he spoke about fatherhood and what it has taught him about pain and suffering, finding his calling during a missions trip to Australia, and overcoming the tragic death of his mother.
The following is an edited transcript of CP's interview with Dan Bremnes.
CP: Your debut single "Beautiful" peaked at No. 14 on the National Christian Audience Chart and won you a few Canadian Dove awards. What inspired the song and are you surprised at how much it continues to resonate with so many people?
Bremnes: That was exciting because I actually wrote the song almost 10 years ago, and I think the reason why people have responded to it is it came from a very real place. I had just come back to God, and my life was kind of broken and it just kind of came out as a prayer.
I remember sitting on my couch and just praying those words: "God, I want everything that you've got for me; I won't be satisfied until I find everything that you are." And the chorus says "you changed me from what I used to be / you opened my eyes now I can see / you're making this life so beautiful."
And that really is what God started and continues to do in my life. And it was just this revelation I had of "man, the miracle of God changing a heart and changing a mind." I wasn't thinking radio, I wasn't thinking anything, I was just singing to God.
CP: You're the father of a 15-month-old boy named Eli. How has fatherhood impacted your faith?
Bremnes: I've started to see things a little bit differently now that I'm a father. You know, the Bible is full of all these parallels of how God's our Father, and I look at Eli and one of the biggest revelations I've had is I hate it when he's in pain. I can't always stop it when he's in pain. Sometimes it will be physical or emotional pain, and I look at him and I think I can see a little bit from God's perspective.
Everyone wonders, why does God allow pain? Why does God allow suffering if God's so good? But God's just like our father, just like I'm Eli's father. It doesn't mean that He can stop every single bad thing, because we live in a fallen world.
We know that, basically, since the fall of man we have to deal with sin and struggle. And the Bible says that in this world we will have trouble but we're also promised that He's overcome the world and that He walks with us. So, I think in the same way I see Eli, God sees us and He wants to put His arms around us when we fall. He wants to rejoice with us when things are going great and He loves us, ultimately.
CP: You recently dropped your EP "Where The Light Is," which is also the title of your current single. In it you sing: "When I'm lost in the night / When I'm losing the fight / Lead me where the light is / When the tears fill my eyes / When the hope's hard to find / Lead me where the light is." As a Christian artist, what's been a struggle for you on your journey thus far and how has your faith helped you overcome that?
Bremnes: That song came out of probably the darkest point of my life and the song is called "Lead Me Where The Light Is." I'd grown up as a Christian and kind of been surrounded in that, I wouldn't say bubble, but just that kind of life where everything is awesome. I mean you're surrounded in the light, you're born into the light, and I didn't face struggles that other kids might have faced growing up without the Gospel.
In some ways, I was sheltered from the darkness. But a few years ago, I was actually traveling at the time and I got the news that my Mom had lost her life that night in a car accident. I found myself in a very dark place, and for the first time in my life I realized I need Jesus as much as someone whose never known Him needs Him. And so, it was a faith structure for sure, and I remember just thinking all I know how to do is call to Jesus, and it was tough but it was also amazing because I realized that He's there for me too.
Sometimes, as a Christian, we think, "oh Jesus wants to save all the people in darkness," but as a Christian we face darkness [too]. We need Him to pull us back into the light. The Bible says that "He's the light of the world." ... So that was a big moment for me. There are a lot of people who are facing darkness and sometimes you can feel like "this is my fault or how did I get here?" But we don't have to figure that out, we just have to call on the name of Jesus.
CP: You grew up in the church and it was during a missions trip in Australia that you discovered your passion for writing God-glorifying music. Is that right?
Bremnes: Yeah, I'd always wanted to write music and I kind of wanted to be a rockstar. … I went on this missions trip and God really changed my heart and my life. I started to see how the music wouldn't lead people toward me but it was leading them toward God, and I was like, that is so much bigger and better than me, and I wanted to be a part of that.
So I switched gears and I was like, "I think I feel called to writing music that glorifies God," not that the other music doesn't [but] I just felt called to the church. I felt called to write music for Christians. Now that doesn't mean someone who isn't Christian couldn't hear the music and be led to Christ, but it was just this moment I had. I started just thinking this is going to change the way I do things, and it did.
CP: Your debut album is slated for release in June, what do you hope people can take away from listening to your music?
Bremnes: My prayer and hope is that when people hear my music it brings them closer to God … because in the presence of God is where we're changed. For me, when I came back to God, it was through music — it was through worship music. I would just lock myself in my room and I would just lose myself in God's presence, and that's where the change came in my life. I always hope and pray that it happens to other people.
CP: You're currently touring with singer Crowder on the Neon Steeple Tour. What's the best part about performing live?
Bremnes: I just love getting on stage. To be able to sing, to be able to call this my living — that's such an honor. Everytime I get to do it I'm like, "I cannot take this for granted." This tour has been awesome ... it's like a dream come true. The fact that people are listening, I'm like "that's cool!"
For more information on Dan Bremnes CLICK HERE.