SiriusXM Airs Billy Graham's Sermons for Easter Season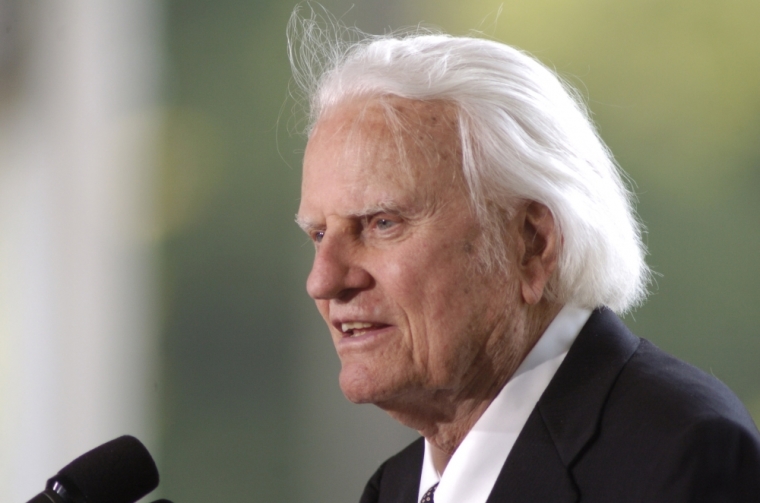 Satellite radio company SiriusXM is airing the messages of the late Rev. Billy Graham in the days leading up to Easter.
SiriusXM began broadcasting "The Billy Graham Channel" on Monday, with content running until April 4, three days after Easter Sunday.
A spokesperson for the Billy Graham Evangelistic Association emailed The Christian Post a statement Monday explaining that the channel will broadcast Graham's "timeless messages about the death and resurrection of Christ" as well as other similar content.
"In addition to the catalog of Graham's inspirational messages and sermons, 'The Billy Graham Channel' will also include reflections on Easter from Billy Graham's son, Franklin Graham, who serves as president of the Billy Graham Evangelistic Association," noted the statement.
The emailed statement added that BGEA and Sirius have collaborated on similar projects twice in the past.
"The first limited-run channel debuted on Nov. 6 and ran through Nov. 17 in 2017. That channel launched in celebration of Billy Graham's 99th birthday," continued the statement.
"The second channel debuted on Feb. 21 and ran through March 4, honoring the late preacher's life. These two previous runs also included remarks from former U.S. presidents, family members, musical artists and ministry leaders."
Jim Kirkland, executive director of Audio Media at the Billy Graham Evangelistic Association, said in a statement released Friday that the timing of the channel's debut was important.
"For followers of Christ, Easter is the most significant celebration of all. It gives us hope for forgiveness, a fresh start now, and an eternal future with God," said Kirkland.
"Billy Graham preached this Good News, and now, the life-changing power of that news lives on through his messages. This SiriusXM channel will give listeners hope, one message at a time."
In a statement posted to his Facebook page, Franklin Graham hailed the news and called upon followers to encourage SiriusXM to make it permanent.
"Be sure to check it out — and let SiriusXM know you appreciate being able to listen. We hope they will decide to keep the Billy Graham Channel on the air," said Graham, whose comment as of Monday afternoon garnered about 12,000 likes and over 3,300 shares.
A SiriusXM spokesperson told CP that the channel was specifically part of the company "specialty broadcasting" and that they "plan to have multiple engagements throughout the year" of additional BGEA content.