Sitting in the Gates of Sodom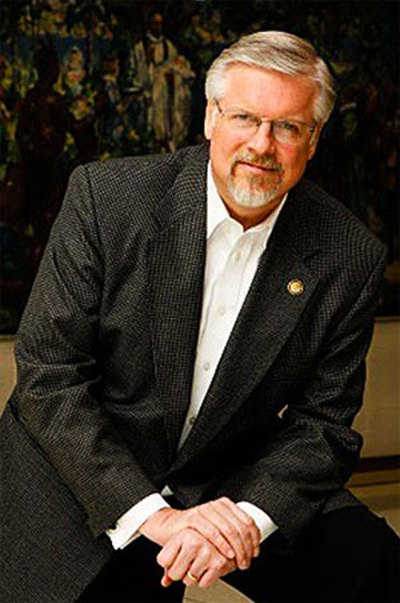 Not long ago I had a speaking engagement at a relatively small church in North Carolina when five families moved their membership that Sunday morning from another church nearby.
I spoke to them after the service and they explained to me that the church where they had their membership for years was now endorsing same-sex marriage. It was a bridge too far for them, they said. Therefore, they felt it was incumbent to walk away and join another body of believers — one abiding by the great doctrines they knew to be consistent with the Bible's teachings.
I was so very saddened for them — having to leave the fellowship they had loved and served for such a long time. But I commended them for their faithfulness. They were doing exactly what the Scriptures instruct: "Wherefore come out from among them, and be ye separate, saith the Lord, and touch not the unclean thing; and I will receive you" (2 Cor. 6:17).
In a recent Christian Post (CP) story, Episcopal Church Leaders Signal Support for Transgender Student in Supreme Court Case, over 1,800 religious leaders were reported to have signed onto an amicus brief sent to the US Supreme Court in support of Gloucester County School Board v. Gavin Grimm, a transgender rights case that would have likely had an impact on North Carolina's HB 2. But on Monday, March 6<sup>th, the High Court decided not to hear that case and sent it back to the Fourth Circuit Court of Appeals in light of the new legal landscape provided by the Justice Department now under former Sen. Jeff Sessions.
But back to the amicus brief.
The brief was signed by the Episcopal Church's Presiding Bishop and the President of this same denomination's House of Deputies. Another signatory was the General Synod of the United Church of Christ.
CP also reported, "Other religious organizations named in the brief include leaders from the Jewish Theological Seminary, the Rabbinical Assembly, Unitarian Universalist Association, United Synagogue of Conservative Judaism, Covenant Network of Presbyterians, Methodist Federation for Social Action, and other left-leaning religious institutions and leaders."
Is it any wonder our nation is rapidly going to hell in a hand basket? When churches abandon sound doctrine, they inadvertently do irreparable harm, not just to themselves, but also to the culture. Figuratively speaking, there is blood on their hands.
God says to his people in Ezekiel 3:18, "When I say unto the wicked, Thou shalt surely die; and thou givest him not warning, nor speakest to warn the wicked from his wicked way, to save his life; the same wicked man shall die in his iniquity; but his blood will I require at thine hand."
As followers of Christ, we are to be in the world, but not of it. The great ship of Zion is perfectly in its place on the water, but in peril when the water is inside the ship. The church is not to be a reflection of the culture, but instead a moral compass for it.
The churches that signed onto the amicus brief are like Lot sitting in the gates of Sodom. While the city is subject to be destroyed by the wrath of God, they've lost their testimony to make any positive difference toward its salvation.
The good news is the amicus brief doesn't mean much now because of the SCOTUS decision not to take up the case. Nevertheless, the unfaithfulness of many of our formerly great denominational bodies is still relevant.
It is a principle of irrevocable consequence: As the churches go, so goes the nation.
Let us pray for the return of these denominational groups to the faith of their fathers. Moreover, if they will not obey the Lord, let us leave them and join with churches that shall.
Rev. Mark H. Creech is executive director of the Raleigh-based Christian Action League of North Carolina Inc.