Small Churches That Evangelize, Share the Gospel With Non-Believers Retain Most Converts: LifeWay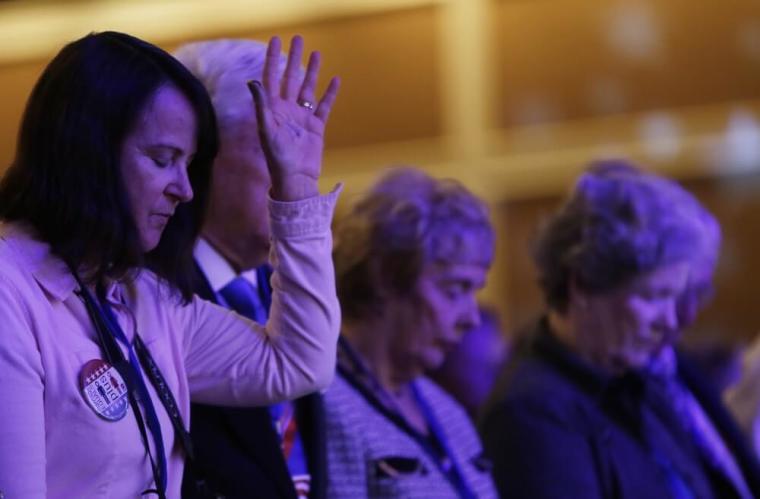 A study published by LifeWay Research has found that small evangelical churches that make a strong effort to evangelize and share the message of Jesus Christ with non-believers retain the most Christian converts.
Eleven denominations sponsored the major study, which was conducted in partnership with the Billy Graham Center of Wheaton College, LifeWay Research and the Caskey Center for Church Excellence of New Orleans Baptist Theological Center.
"The phone survey of 1,500 pastors of small churches — evangelical and black Protestant congregations of 250 or fewer — asked how many converts each church had in the last 12 months and whether those converts stayed with the church after they came to faith," the study explained.
"Researchers then compared the 20 percent of churches with the most retained converts (11.7 or more per 100 attendees) to the 50 percent with the fewest retained converts (5.56 or fewer per 100 attendees)."
The findings noted that among those with the most retained converts, 93 percent indicated that their church shares the Gospel with unchurched people at least every six months.
Another 92 percent of pastors said that they constantly hear church members talking about their evangelistic conversations and sharing their faith with non-Christians.
Sixty-eight percent of pastors at such churches also offered classes for new attenders at least every six months; 66 percent asked others to make a commitment to Jesus on a weekly basis; and 57 percent shared their faith with a non-Christian outside the church at least once a week.
Researchers also listed the No. 1 predictive factor by noting: "Churches with more converts tended to attract and keep more unchurched people. Pastors of churches with the most retained converts were more likely (35 percent) to say half of their congregation used to be unchurched. That dropped to 18 percent for churches with the fewest retained converts."
Scott McConnell, executive director of LifeWay Research, said that small churches are on the right track when it comes to strategies to reach more people, but can do with more consistency.
"Asking more non-Christians to come to church, sharing the Gospel with them, following up with them, and inviting them to follow Jesus can all lead to more converts," he suggested.
Big-name pastors in America, such as Rick Warren of Saddleback Church in California, have in the past highlighted the value of small churches.
"There is no correlation between the size of a church and its significance," Warren said at the Purpose Driven Conference at Saddleback Church in Lake Forest back in June 2016.
"God is responsible for the quantity of your ministry; you are responsible for the quality."
Thom Rainer, president of LifeWay Christian Resources, has warned of separate research that shows that decline in attendance hits smaller churches much harder than bigger ones, however.
"It's a death spiral. Declining smaller churches decline much more rapidly than larger churches. Once the declining church goes below 100 in attendance, its days are likely numbered," Rainer said in July.
"The life expectancy for many of these churches is 10 years or less," he added.