Small Florida Congregation Merges With Megachurch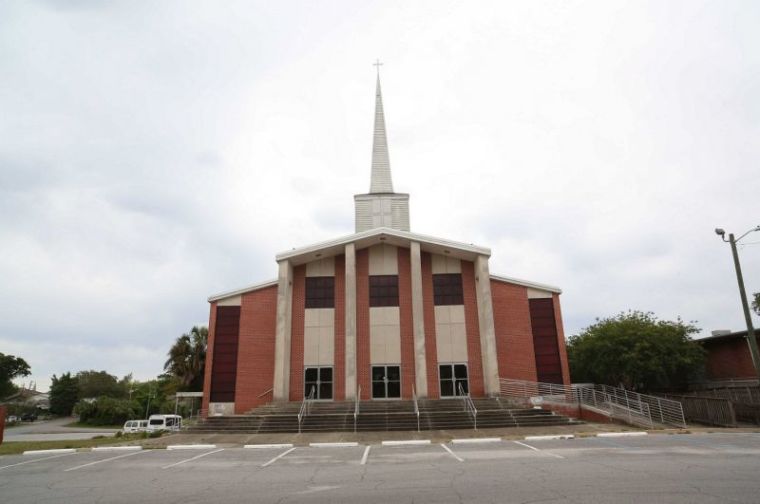 A small, declining Baptist congregation in Florida is merging with a nearby megachurch and will serve as a satellite campus.
Warrington Baptist Church of Pensacola held its final worship service on Sunday, having officially merged with the Pensacola-based Olive Baptist Church.
Shaun Pillay, minister of Discipleship and Evangelism at Olive Baptist, told The Christian Post that the plans for Warrington to become a satellite campus began a few years ago with discusions between Olive Branch and Ted Traylor, pastor at Warrington.
"Those initial discussions were initiated by Warrington Baptist Church and did not go past the exploratory stage," explained Pillay.
"Recently, WBC experienced a loss of membership and they were unable to keep a pastor and pay their financial obligations and they returned to talk with Dr. Traylor about the prospects of a merger."
The issues of their decline led to a meeting between Warrington and Olive Baptist's staff in January that examined the possibility of a merger. In late March, the plans were finalized.
The new satellite campus for Olive Baptist is scheduled to open in late October. Until then, several things will be done to prepare for the reopening.
This will include four block parties centered on outreach, the establishment of a campus ministry, and teams being sent into the Warrington neighborhood to better understand the community.
"We will be updating many aspects of the physical plant including cosmetic improvements and upgrading the media infrastructure so as to have satellite simulcast from our main campus," said Pillay.
"Dr. Traylor will be the pastor of both campuses but there will be several staff members who will minister at the Warrington campus in the areas of pastoral ministry, worship, and education-discipleship."
Founded in 1894 when 12 people from Alabama moved to the area to start a new church, Olive Baptist has an average weekly worship attendance of approximately 4,000 people, spread over three Sunday services.
A member of the Southern Baptist Convention, Olive Baptist's website says its mission is "to spread the good news about Jesus Christ, to draw people closer to God, and to serve the needs of the community."
"Experiencing God through worship is one of the most powerful moments in the life of a believer, whether it takes place in the privacy of your own home or with a large group of believers in a corporate setting," states Olive Baptist.
"Our desire is to have a worship service that leaves you wanting more, inspires you to invite friends, and moves you to a deeper relationship with the Father."