Snoop Dogg Developing Faith-Based Reality Show About Gospel Album?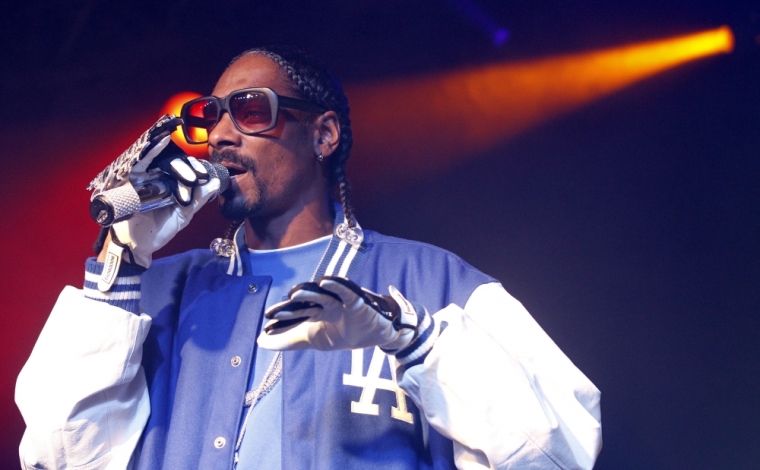 Snoop Dogg may be gearing up to star in a faith-based reality television series that centers around his upcoming gospel album.
According to Trending Now TV, the 45-year-old rap mogul whose birth name is Cordozar Calvin Broadus Jr. has a new show that is in development for The Impact Network.
"Go beyond the fame and into faith, family and fulfillment. See Snoop Dogg on his journey as a husband, father and community caretaker," a synopsis of the show reads. "Go inside the album as he reveals his source of inspiration. Hear Snoop's personal testimony and stories of God's grace through his many trials and tribulations."
The Christian Post reached out to The Impact Network to confirm the reports, but did not get a response by press time. 
In July, Snoop previewed some music from his gospel project "Bible of Love," including a song featuring gospel music singer and producer Fred Hammond.
"He did it for me he'll do it for you, same God," Hammond's velvety voice can be heard singing on the audio track while Snoop sings along in his Instagram clip.
While Snoop seems to be showcasing his faith-based side publicly, he was previously chastised by President Donald Trump after pretending to shoot Trump in a music video earlier this year.
In the remix to Canadian group BADBADNOTGOOD's song "Lavender," Snoop appears in the video where he unloads a toy gun that releases the word "bang" at a clown dressed as Trump.
"Can you imagine what the outcry would be if @SnoopDogg, failing career and all, had aimed and fired the gun at President Obama," Trump tweeted. "Jail time!"
As for Snoop's gospel music efforts, the rapper explained that it has been on his heart to release a faith-based project for some time.
"I'm working on a gospel album. It's always been on my heart," he said in an interview with Beats 1 Radio earlier this year. "I just never got around to it because I always be doing gangsta business and doing this and doing that. But I just feel like it's been on my heart too long."