Somalians Face Rushed Beheadings for Suspicion of Conversion to Christianity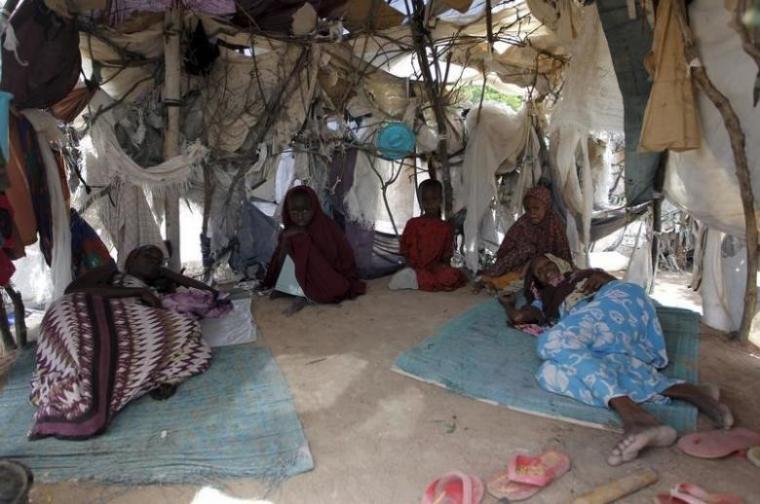 North Korea has long been recognized as a country where Christians face the worst persecution for their faith. But there's a lesser known country that follows closely behind where those who are even suspected of having converted to Christianity are rushed through public beheadings without a trial — Somalia.
Open Doors USA ranks North Korea and Somalia numbers 1 and 2, respectively, on its World Watch List of countries where Christians face the most severe persecution. Other groups, such as Aid to the Church in Need, say persecution is so extreme in those countries that "it could scarcely get any worse."
Somalia has faced civil war and political chaos since the early 1990s, with a fragile government struggling against Islamic radical groups like al-Shabaab, which control much of the rural territories.
The nation has been among the top violators of religious freedom for decades, and has been on the World Watch List since 1993, rising in the ranks in recent years.
Yonas Dembele, International Law analyst for the World Watch Research Unit at Open Doors International, told The Christian Post in an interview that Christians face extreme Islamic jihadist dangers, with Christian churches and buildings destroyed in numerous attacks. Moreover, suspicion of having turned to Jesus Christ could warrant a quick public execution.
"Converts to Christianity in the country have been facing massive problems and their killing is very common. Unlike in North Korea, on their discovery they would not last a day in a trial or ever get the chance to be sentenced to a labor camp," Dembele told CP.
"Instead, the mere suspicion leads to a rushed public beheading. Christians cannot raise their children according to their faith and would face severe problems if they attempted to celebrate Christian holidays. In a nutshell, to survive in the country Christians must pretend not to be Christians."
Dembele reflected on the account of a Somali convert to Christianity who fled the country, but stressed that details can not be shared due to security concerns.
"When his conversion became known, he faced hostility from his own family (except from his mother who protected him). Fearing for his life, he fled the country. But life is very challenging in his new home too," the law analyst explained.
"He feels he cannot attend worship at a normal church, since non-Somali Christians tend to automatically think he might have come to attack Christians. So this brother in Christ finds himself asking the very fundamental question: Where do I belong in this world?"
The Federal Government of Somalia has been holding public elections since October, according to USA Today, though the process to elect the first democratic government in nearly half a century has faced delays, corruption, and allegations of vote-buying. Close to 73 percent of the country's 11 million population reportedly continues to live below the poverty line.
Dembele said that the Islamic-majority nation affords very little protection to the few hundred Christians residing there. He explained that although Somalia's draft Constitution provides for religious freedom, it treats Islam as a state religion, and strives for its laws and policies to comply with the restrictive Sharia law.
"In some situations, the government tries to appease the jihadists by imposing serious restrictions on Christians. For example, in 2015, Sheikh Mohamed Kheyrow, director of Somalia's ministry of religion, said: 'We warn against celebration of Christmas, which is only for Christians. This is a matter of faith. The Christmas holiday and its drum beatings have nothing to with Islam,'" Dembele explained.
He noted that the Christian faith survives through "brave converts."
"Many expatriate Christians left the country when the situation became impossibly dangerous. Converts to Christianity managed to survive in the country by going underground. Those, whose conversion is exposed, flee the country," he shared.
As for the response of the international community, Dembele said that there have been various efforts -- from the United Nations, the African Union, neighboring countries, and former U.S. President Bill Clinton's administration -- to bring the chaos in Somalia under control, but the suffering in the country remains great.
"Perhaps it is the country's lack of resources causing Somalia to be neglected by the international community: It simply doesn't have as much to offer as the richer countries in the Middle East," he suggested.
Dembele urged Christians to stand with persecuted Somali believers by raising the issue of religious freedom with their government representatives, praying, and supporting NGOs like Open Doors USA.