'Son of God' Losing to 'Passion of the Christ': Total Box Office Haul Less Than Half Passion's Opening Weekend
The Jesus-centric "Son of God" fell three places last weekend, taking in $10 million as it became the fifth highest grossing movie in the country.
"Son of God" was released on February 28, taking in $26.5 million in its opening weekend, making it the number two movie in the country behind the airplane thriller "Non-Stop."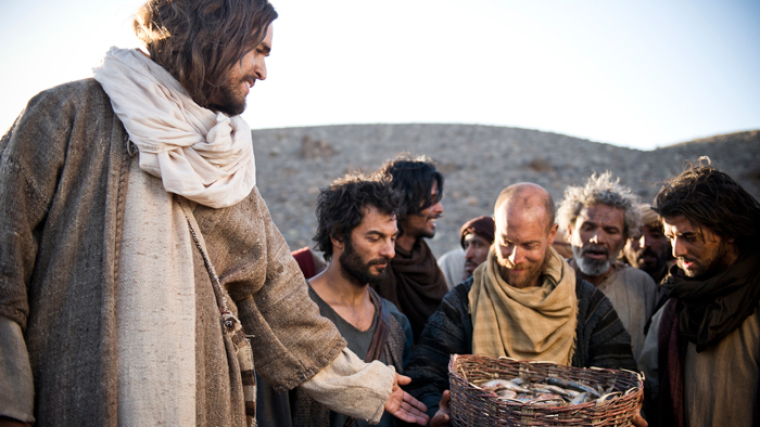 Prior to the film's release, producers Roma Downey and Mark Burnett and actor Diogo Morgado (Jesus) appeared on mainstream entertainment shows promoting the movie, as well as meeting with prominent Christian leaders and pastors in an effort to galvanize church-goers to see them film. In response, some churches bought out entire screenings in advance.
While some had suggested that "Son of God" could compete with Mel Gibson's 2004 "Passion of the Christ" box office records, the former has so far taken in $41.5 million, which although still very successful, is less than half of how much the latter took in during its record breaking inaugural weekend.
Paul Asay, the senior associate editor of Focus on the Family's Plugged In, which screens media content and offers recommendations about its appropriateness for families, told CP last week that the "Son of God" "fulfills audience expectations" and suggested it was evidence that "Christian moviemaking is getting stronger every year."
However, Asay noted that the "Passion" was "a genre breaker."
"[It was] both very respectful and very personal to Mel Gibson's view – it speaks to Mel Gibson's ability to craft a movie," said Asay, who added that he had personally found "The Passion of the Christ" more personally moving.
The "Passion of the Christ," which was released at the nearly identical time of year as "Son of God" in 2004, took in $83 million in the first weekend and $53 million the second. It is the highest R-rated movie of all time domestically and took in $611 million worldwide total during its run.
Barbara Nicolosi Harrington, executive director of the Gallileo Forum at Azusa Pacific University, told CP last week that while the "Passion of the Christ" was crafted for the big screen, "Son of God" "was basically just the Jesus parts from the cable series 'The Bible' retooled."
While both of the films were received relatively warmly by Christians, critics were not quick to praise either movie. "Passion of the Christ" has a 49 percent score on film review aggregator Rotten Tomatoes while "Son of God" 23 percent.