South Carolina One Step Closer to Removing Confederate Flag From Capitol Grounds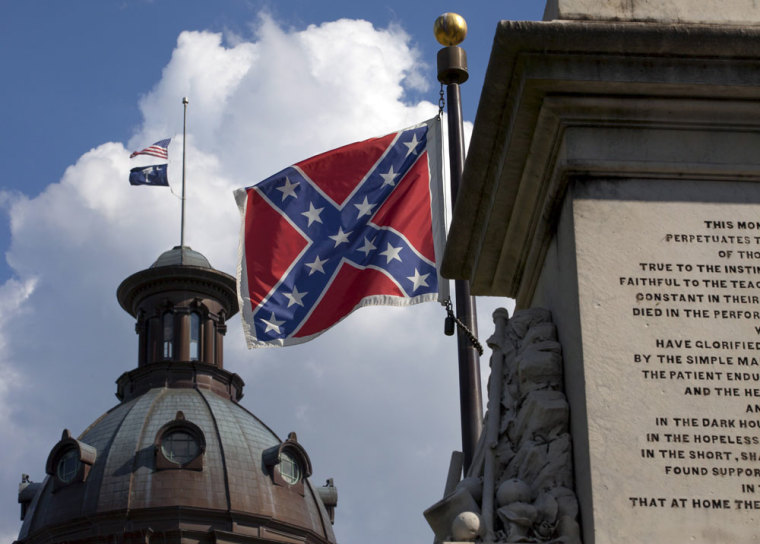 South Carolina is one step closer to removing a Confederate battle flag from its capitol grounds in Charleston following a vote taken in the state Senate.
In a vote of 37-3, legislators in the upper house of the first state to secede from the Union back in 1860 decided to remove a Confederate battle flag prominently displayed on the capitol grounds.
Governor Nikki Haley, who recently championed the removal of the flag, said in a statement Monday that she approved of the vote.
"The South Carolina Senate today rose to this historic occasion, with a large majority of members from both parties coming together in the spirit of unity and healing that is binding our state back together and moving us forward in the right direction," stated Gov. Haley.
"I applaud the Senate's decisive action, look forward to the Senate giving the bill third reading in the morning, and ask that the House act swiftly and follow the Senate's lead."
For years, controversy has existed over the placement of the Confederate battle flag on public and private property alike.
Recently, controversy over the flag's display erupted following the brutal murders of nine African-Americans by a young white supremacist in Charleston.
Last month, 21-year-old Dylann Storm Roof entered Emanuel African Methodist Episcopal Church, a historic African-American congregation, and an hour into a Bible study meeting pulled out a gun and shot dead nine people in a widely denounced hate crime.
At a press conference with prominent South Carolina elected officials held days after the shooting, Haley announced her support for removing the flag from government property.
"It's time to move the flag from the capitol grounds," said Haley, whose comments brought a lengthy round of applause.
"One hundred fifty years after the end of the Civil War, the time has come … [the flag] does not represent the future of our great state."
While widely hailed, the Senate vote is not the final step in removing the battle flag from the capitol grounds, as noted by Alan Blinder of the New York Times.
"After a final vote in the Senate, widely viewed as a formality, the legislation will go before the State House of Representatives, where the outcome is less certain. Debate on the measure is expected to begin this week," reported Blinder.