Southern Baptist Convention Offers to Cover Funeral Expenses for All 26 Church Shooting Victims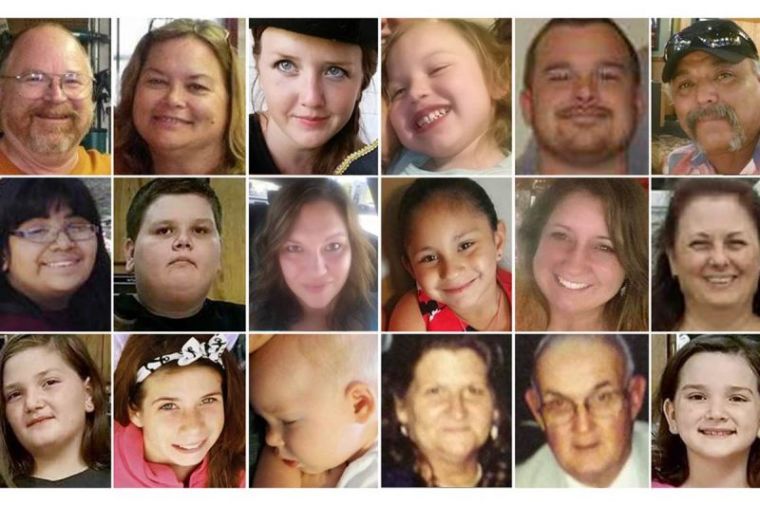 The North American Mission Board, the domestic missions agency of the Southern Baptist Convention, has offered to cover the funeral expenses for the families of the 26 people killed inside the First Baptist Church of Sutherland Springs, Texas, at the hands of Devin Kelley on Sunday.
The NAMB confirmed the offer in a Baptist Press report on Monday.
SBC President Steve Gaines also confirmed on Twitter Tuesday that he, along with SBC Executive Committee President Frank S. Page, visited with Sutherland Spring's Pastor Frank Pomeroy and his wife, Sherri, who lost their daughter, Annabelle, in the massacre.
"Just spent a few hours with @RichardsJim, @frankpagesbc with Pastor Frank Pomeroy and his wife, Sherri, here in Sutherland Springs. Godly people," Gaines said.
As the tragedy unfolded on Sunday, Gaines, who leads Bellevue Baptist Church in Memphis, Tennessee, said his congregation felt led to pray for the Sutherland Springs church and he felt a need to help in their time of grief.
"Yesterday as we prayed at Bellevue for the families of those slain and also the others who were wounded at First Baptist Church, Sutherland Springs, I sensed the need to go there and try to minister to the pastor and his wife and their devastated congregation," Gaines said.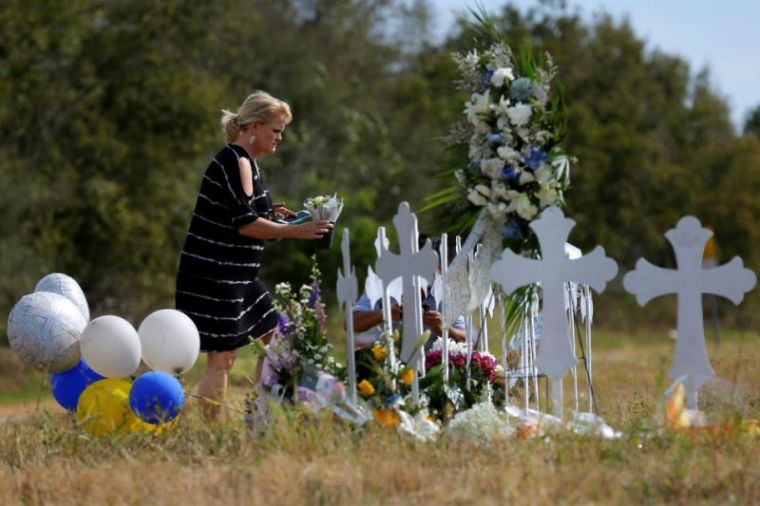 "I discussed it with Frank Page and Jim Richards, and we all agreed to go and help any way we possibly can. Our Southern Baptist family grieves with this beloved church and the community it serves. Our prayers are ascending steadily to God's throne of grace. May God bring healing and hope to these that are hurting," he said.
As the small congregation worshiped at First Baptist Church of Sutherland Springs on Sunday, Kelley, 26, began firing his Ruger AR-556 rifle inside the building shortly after the 11 a.m. service began.
Within minutes, 26 people were dead and at least 20 others were left with serious injuries The New York Times reported. At least eight members of one family including a pregnant mother were killed. Nearly half of the deceased are children.
Police say Kelley unleashed about 450 rounds of ammunition on the helpless congregation and survivors say the shooter who later killed himself expressed and intention to execute the entire congregation.
Roseanne Solis, one of the survivors of the church massacre, told KSAT 12 that the congregation was singing a new song when Kelley interrupted the praise with gunfire and declared that everyone was going to die.
"I hear firecrackers popping. Ta-ta-ta," she recalled before someone screamed at the church members to take cover.
"Everybody started screaming, yelling. Everyone got down, crawling under wherever they could hide," Solis said. "It was so scary. He was shooting hard."
She explained that she got shot in the left shoulder and watched as other church members started falling to the floor, bleeding and in shock.
Things got quiet briefly inside the church after the first barrage of bullets but quickly deteriorated again when Kelley told everyone they would die.
"I thought it was the police when he went inside because everyone got real quiet. Everyone was saying 'Be quiet. It's him. It's him.'" Then he yelled out, 'Everybody die [expletive],' and Kelley started shooting again.
David Brown, whose mother was sitting in the back pew of the church, told Fox 31, that Kelley went from pew to pew to exact his mission to kill everyone.
Solis' husband, Joaquin Ramirez, who was also inside the church at the time of the attack, said even though the church members were urging each other to keep quiet as the gunman hunted for survivors the children couldn't stop crying.
Kelley found them, he said, and shot them at point-blank range. About half of the 26 victims from the massacre are children.