Southern Baptists Reject LGBT Group's 'Homosexuality Is Not a Sin' Appeal
Southern Baptist leaders have rejected an appeal by an LGBT activist group for homosexuality to be declared as "not a sin."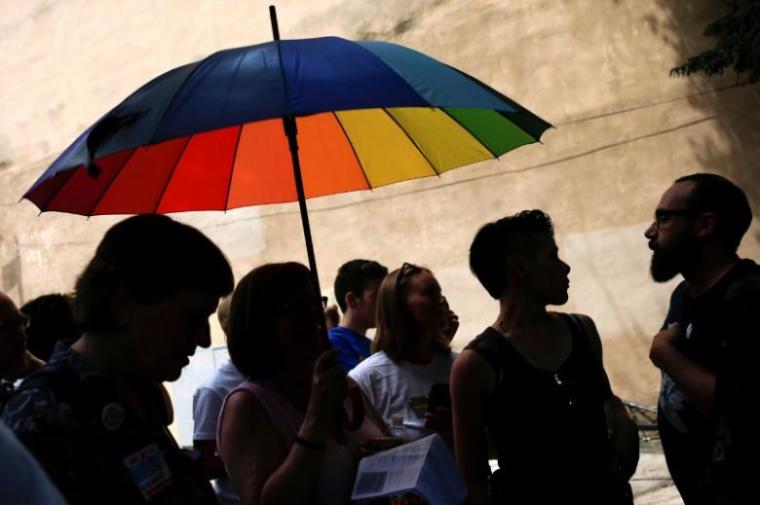 Speaking to CBN News, Ethics and Religious Liberty Commission (ERLC) President Russell Moore upheld the Biblical teachings of the faith regarding homosexuality. He stressed that while the group honors the worth and right of every person and their desire for love and compassion, he along with the rest of the Southern Baptists in the commission "will not ignore the teachings of Jesus himself."
Faith in America (FIA), a non-profit organization pushing for the rights of the LGBT community against religious discrimination, has revealed its plan to attend the Southern Baptist Convention (SBC) in Phoenix to push for their agenda.
In a statement posted on the organization's site, it stated that the group's objective is to have the LGBT people "removed from the sin list." In essence, the FIA is pushing for the SBC to declare that homosexuality is "not a sin" and accordingly revise their theology.
But Moore dismissed the call, saying that "to minimize or adjust a Christian sexual ethic would be to abandon the very message Jesus handed to us, and we have no authority to do this."
During the convention last Wednesday, Baptist News Global reported that some "gay" attendees were "forcibly removed" from the venue even as they were inside the premises as attendees and not rallyists.
24-year-old Brandan Robertson and some colleagues were escorted by security out of the event after they were asked to give up their registration badges.
Robertson and four others were there to represent the Faith in America organization.
"I felt a lot of shame as I was being escorted out of the building by a security guard," he revealed.
The former Southern Baptist youth minister added that they went through proper channels to take part in the event and have sent emails in advance to inform the organizers of their presence.
"We had done everything we needed to do to be there and we registered as guests," Robertson said. "The four of us attended the convention and were having conversations in plain clothes, not protesting."
The former youth minister said the security could not cite a reason why they're being ejected.
Nevertheless, he said he chose to look at the brighter side of things. "It is a reminder of how much work there is to be done," he said.
In its website, the SBC "affirm God's plan for marriage and sexual intimacy – one man and one woman, for life" and stand by the Biblical teaching that homosexuality is a "sin" and not a "valid alternative lifestyle."