Speedo-Wearing, Baseball Hating Christian Pastor Has Baptized Over 60 Umpires in 10 Years
A Christian pastor's comedic and sincere efforts to minister to Major and Minor League umpires has resulted in 66 baptisms over the past decade.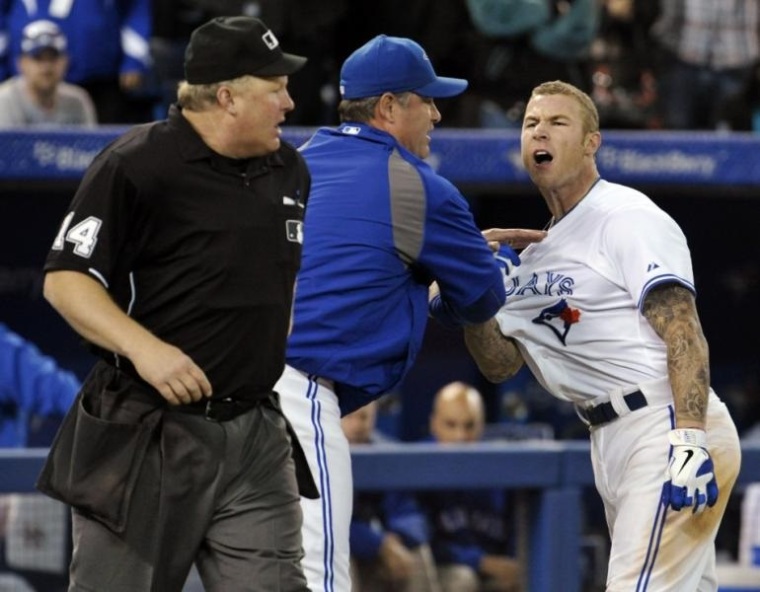 Dean Esskew, 48, is the leader of a ministry Calling for Christ, which serves the highly itinerant and much criticized population through retreats, conference calls, and peer support.
A former pastor of an Oklahoma congregation, Esskew worked with Major League Baseball umpires Ted Barrett and Rob Drake to organize the inaugural retreat. Twelve men showed up the first year, though numbers have recently grown to nearly 70, reported Baptist Press in 2012.
A recent ESPN piece about Esskew, noted that the pastor spends almost half his year visiting umpire teams, while keeping up with them throughout the season through conference calls where he notes who is and is not on the call before often deciding to visit the absentee party in person.
"… there's no one there offering this," Esskew told ESPN. "It was never offered to start with. There're kind of like a group of nomads in the Bible days, they were just by themselves."
Esskew's wife, Deborah, also runs a parallel ministry for the significant others of umpires who are often the victims of their husband or boyfriend's grueling and long travel schedule.
A physically large guy, Esskew is known for his goofy personality, which once led him to show up to the umpires' locker room in a speedo with "Bad Boy" written on the back, after requesting that a friend bring him "the tightest one you can find for a fat man."
After turning heads, Esskew defended his actions to his friends.
"I'm tired of seeing you guys naked, of seeing your butts, so now you're going to look at me!" he said.
Esskew credits his ministry with helping umpires live out their faith more in their professions.
"Guys used to hide their walk with God," Esskew said in 2012. "It was something you didn't talk about. You didn't bring God into the locker room or on the field. Now, they'll pray before this year's World Series before they walk out on the field. It's so exciting to see God change the lives of these men."
According to the ESPN report, Esskew's devotion to the umpires is surprising given his lack of interest in the sport they officiate. But despite his boredom with their pastime, Esskew empathizes with the umpires on days when players, fans, and the media turn on them.
"When you see them work a game whether it's from the Hickory Crawdads or at Yankee Stadium please remember they're someone's sons, they're someone's husbands and they're some kid's fathers, but most of all they're my friends and be kind to them, because God loves umpires," he said.