Stephen Collins Resigns From SAG Board; Former '7th Heaven' Costar Reacts to Child Molestation Reports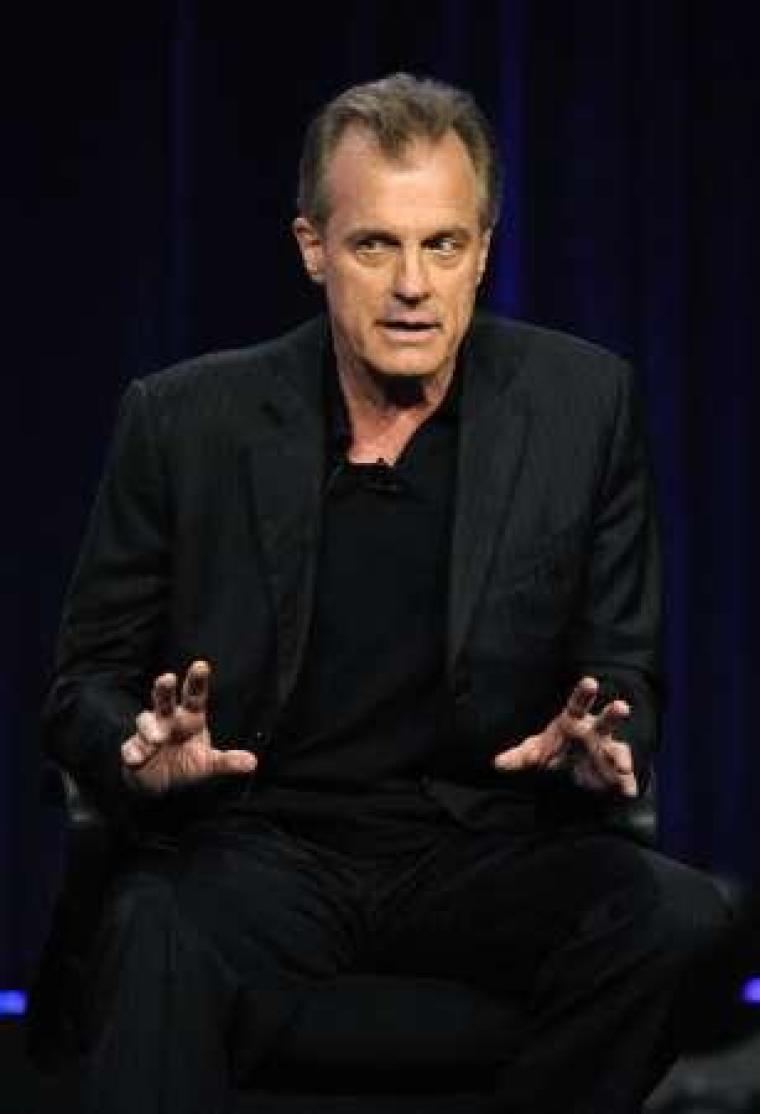 Stephen Collins reportedly resigned from the National Board of the Screen Actors Guild on Tuesday, in the wake of sex abuse allegations.
Earlier today the "7th Heaven" star made headlines following the release of secretly taped recordings.
In audio tapes obtained by celebrity gossip website TMZ.com, Collins, 67, reportedly admits to inappropriately touching and/or exposing himself to several underage girls.
Shortly after reports of child molestation surfaced, the actor reportedly resigned from his position on the National Board of the Screen Actors Guild, according to TMZ.com.
In addition to his resignation, Collins was fired from "Ted 2" in the wake of the sex abuse allegations. He was also abruptly removed from the The Committee for Stress-Free Schools' website, where he had previously been listed as a national co-director.
The Committee for Stress-Free Schools is a part of global charity The David Lynch Foundation.
Collins' estranged wife Faye Grant, who is embroiled in a bitter divorce with him, reportedly secretly taped his child molestation confession during a therapy session. In California it is legal to record conversations if the purpose is to gather evidence that the other party committed a violent felony.
Kyle Searles, who worked alongside Collins on "7th Heaven," spoke out about the child abuse allegations.
"I received a text this morning about the story. I listened to the audio, there was shock [and] confusion," Searles told gossip TV show "TMZ Live." "[That's] not who I remember in the least bit. I don't really know everything. I never once had any [bad] encounter with anyone in the cast. Stephen was somebody I looked up to. He was by far the most likeable, influential, genuine person that I had the pleasure of working with."
The NYPD currently has possession of the audio tapes and authorities confirmed that an investigation is underway involving "at least 3 victims." The nature of the investigation is said to be "inappropriate sexual contact with minors," reported TMZ.
At one particular moment in the recording Collins recounts molesting an 11-year-old New York girl, who is a relative of his first wife Marjorie Weinman.
"There was one moment of touching where her hand, I put her hand on my penis," Collins is heard saying before going on to admit to exposing himself to her "a couple of times" over three years.
Grant, who could not be reached for comment, can be heard asking Collins "when you exposed yourself ... did you have an erection?" To which he replies "No, I mean, no. Partial, maybe I think."
The young girl is said to have reported the assault back in 2012, however, it is unclear what exactly the outcome was.
Also in the recordings Collins reportedly admits to molesting another young girl aged between 12-13 in Los Angeles and he claims to have already apologized to her for the assault.
The actor, who is on the National Board of the Screen Actors Guild, rose to stardom in 1996 as the wholesome family man and pastor Eric Camden on "7th Heaven."