Stephen King Criticizes Christian, Tea Party Reaction to Border Crisis on Twitter and Gets Owned by Conservatives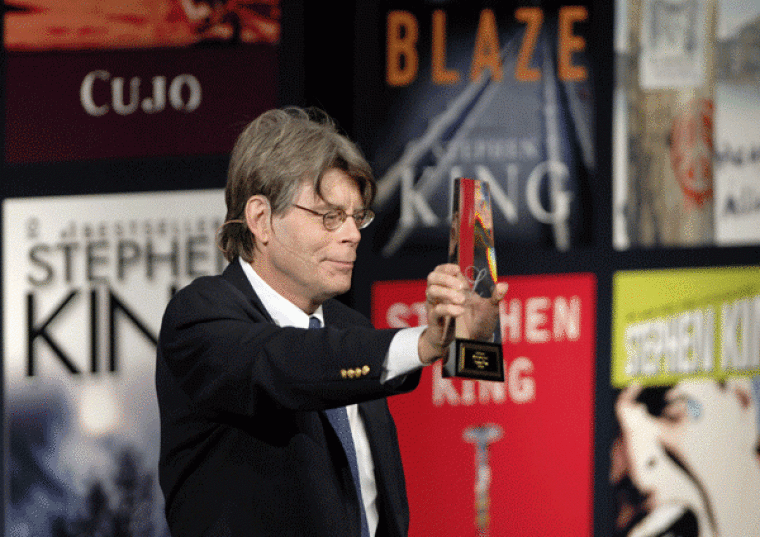 Popular contemporary horror writer Stephen King got himself into a bit of hot water Tuesday when he criticized the Tea Party and Christians for not being charitable toward the illegal immigrant children at the border. Conservatives working to help the children volleyed right back, asking him what he was doing.
"Revised Tea Party Gospel: 'Suffer the little children come unto me. Unless they're undocumented kids from Central America,'" tweeted King Tuesday before adding: "Much easier to be a Christian when the little children aren't in your back yard, isn't it?"
An aggregation of King's tweets by Twitchy, however, revealed some pointed rebuttals casting him as a hypocrite, including a few from conservative radio host Dana Loesch.
"Didn't see you amongst the Christians ministering to the hungry in McAllen last weekend, @StephenKing. Full calendar?" Loesch noted on Twitter.
"Hey @StephenKing, look at this MEDICAL TRUCK provided privately BY A CHRISTIAN," she added in another tweet.
Journalist Lachlan Markay also found King's tweet particularly odd.
"Very odd tweet, @StephenKing, given the lengths to which many prominent Christians have gone of late to help refugee kids at the border," he tweeted.
Among the prominent conservatives to have given help at the border is none other than Glenn Beck.
Last week, Beck pledged to help the thousands of illegal immigrant children at the U.S. border in south Texas and warned that Americans "must open our hearts" to avoid punishing the children for what has become a political fight.
"Through no fault of their own, they are caught in political crossfire," said Beck, according to a report in The Blaze. "And while we continue to put pressure on Washington and change its course of lawlessness, we must also help. It is not either, or. It is both. We have to be active in the political game, and we must open our hearts," he said.
Beck, who was joined by Texas Republican Sen. Ted Cruz, Sen. Mike Lee, R-Utah, and Rep. Louie Gohmert, R-Texas, took tractor-trailers packed with food, water, teddy bears and soccer balls to McAllen for the children last Saturday, July 19.