Study: Pro-Life Messaging Moves Women, Hispanics, Millennials to Republican Party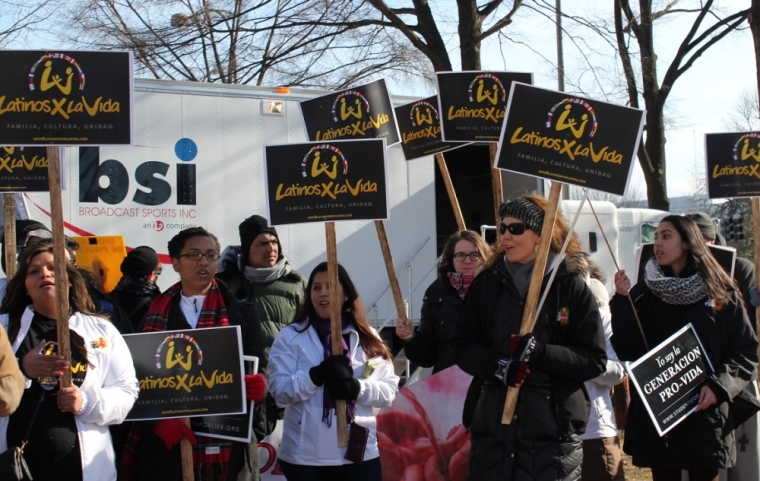 Correction Appended
Democratic-leaning women, Hispanics and Millennials were most likely to shift their vote to the Republican Party after listening to anti-abortion ads, according to the results of a study reported in Campaigns & Elections.
Democratic-leaning women shifted 10 percentage points away from the Democratic candidate and toward the Republican candidate after listening to the ads. Hispanics shifted 13 points, and young voters, ages 18 to 34, shifted 8 points. The only group to shift in the opposite direction, from being more likely to support the Republican candidate to more likely to support the Democratic candidate, after hearing the anti-abortion ads, were white men.
Evolving Strategies, a data and analytics firm, conducted the experiment for Texas Gubernatorial Project, a joint effort by several Texas pro-life groups and activists to defeat the Democrat Party's 2014 Texas gubernatorial candidate, Wendy Davis.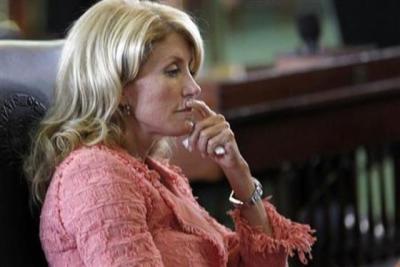 There was heightened interest in abortion during that election because Davis became a nationwide celebrity-du-jour among liberals after she filibustered a 20-week abortion ban in the Texas Senate. Republican Greg Abbott won that election by 20.4 percentage points.
Adam Schaeffer, Ph.D., director of research and co-founder of Evolving Strategies, wrote about the experiment for a July 27 Campaigns & Elections article.
The experiment sought to determine if pro-life messaging can move voters from a pro-choice to a pro-life candidate. The randomized-controlled experiment (similar to a blind clinical drug trial) using three different pro-life radio ads (some in Spanish) did not ask respondents what they thought of the ads, but observed how the ads influenced their likelihood of voting for Abbott or Davis.
"Using abortion as a wedge issue worked spectacularly — and counterintuitively — well with some voters, a finding that confirmed by similar experiments in the lab and field which we've conducted in five states, and nationally across a range of elections," Schaeffer wrote.
For the campaign's that pay attention, Schaeffer's research could play an important role in the 2016 elections, especially in light of the Center for Medical Progress' undercover sting showing that Planned Parenthood adjusts its abortion procedures in order to profit from the sell of aborted baby body parts.
Liberal media figures often claim that a pro-life message will hurt Republicans with women voters. On Friday, for instance, CNN's Chris Cuomo harangued Republican presidential candidate Sen. Marco Rubio of Florida for his pro-life position, saying, "certainly the opinions of women, are not in step with what you're saying right now."
But Schaeffer's experiment suggests the opposite: it would help the party gain women voters while hurting Republicans among white men.
Some Republican strategists claim that their candidates need to focus more on the economy, and less on "culture war" issues. As I pointed out before, the Republican Party's best hope for expanding its current base and winning national elections is to embrace, not marginalize, the Christian Right. The same holds true for the pro-life movement.
Besides women, the Evolving Strategies experiment shows, a pro-life message would help Republicans among two other demographic groups where they are weak — Hispanics and Millennials.
Both of those groups are particularly important for Republicans long term. Hispanics are the fastest growing voting bloc and will be important for the key presidential swing states of Colorado, Florida and Virginia.
Millennials don't currently vote at a high rate but they will as they get older. If Republicans can convince those Millennials who voted for President Barack Obama to give the Republican Party another look, they could become an swing voting bloc in future elections.
Correction: August 15, 2015.
An article on August 10, 2015, incorrectly stated that Texas Gubernatorial Project was a effort by Texas Right to Life PAC. Several pro-life groups and activists were involved in Texas Gubernatorial Project, not just Texas Right to Life PAC.