Study: US Entrepreneurs Pray, Meditate More Frequently Than Non-Entrepreneurs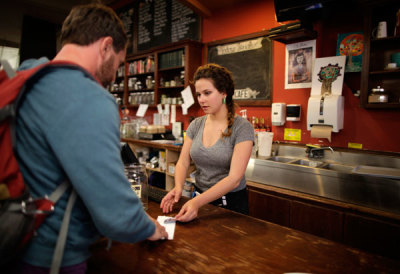 U.S. entrepreneurs pray more, meditate more and are more likely to believe in "a God" and attend a religious congregation than non-entrepreneurs, according to information recently published by the Association of Religion Data Services.
The ARDA release published last month, draws on data from the 2010 Baylor Religion Survey which shows that people who have started or were starting a new business were more likely to believe in a God who personally cared for them. They also meditated and prayed more frequently than non-entrepreneurs.
"For entrepreneurs, business ventures may provide a ready list of concerns voiced to a God they believe is listening," Baylor researchers Kevin Dougherty, Mitchell Neubert, and Jenna Griebel and Jerry Park noted.
When times get tough, according to Dougherty, many entrepreneurs may find themselves strengthened by the belief "God is with them and interested in them and attends to their needs."
Their complete findings, "A Religious Profile of American Entrepreneurs," are expected to be published in an upcoming issue of the Journal for the Scientific Study of Religion.
Entrepreneurs were also 1.6 times more likely to attend congregations that encouraged business development, according to the Baylor researchers. With the exception of African-American churches, only few congregational leaders seem to promote the development of entrepreneurial ventures, according to researchers.
While congregational leaders in African-American churches promote entrepreneurship as an important pathway to economic equality, only 15 percent of respondents in the Baylor survey said their leaders encouraged starting a business.
Less than one in five also reported their congregation encouraging them to make a profit.
According to Dougherty, this uneasiness among congregational leaders with economic matters may be due to the conflict this presents for religious institutions that stress putting others first and living lives of humility and poverty.
"But since economic growth is often associated with advances in living standards, health care and reduced civil conflict, and entrepreneurs are attracted to sanctuaries that encourage them in their work, the study findings also raise the question of whether more congregations should address issues of economic development," according to the report.
Pointing to German sociologist Max Weber's idea in the beginning of the 20th century that Protestants placed a particular value on economic success because it was seen as a sign of God's favor, the release also highlighted data suggesting that "no one faith tradition appears to have a monopoly on entrepreneurship or a belief in the value of hard work, thrift and competition."