Sudan Arrests 7 Pastors Who Refused to Give Gov't Control of Denomination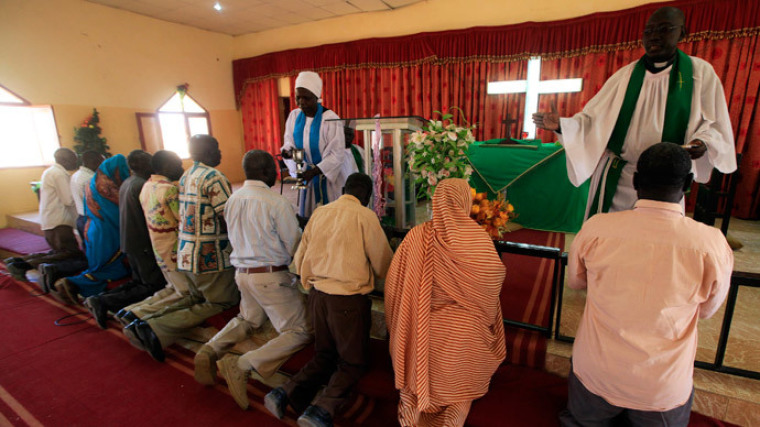 Authorities in the overwhelmingly Sunni nation of Sudan have arrested seven Christian leaders and forced six others into hiding amid the government's demand that they fork over denominational leadership, sources said.
Citing multiple sources, Morning Star News reports that the seven pastors were arrested and detained for over six hours last Wednesday in Omdurman over their refusal to comply with an order from a government agency demanding they give up leadership of the Sudanese Church of Christ, a reformed denomination, to a government-appointed committee.
Among those arrested were SCOC Moderator Rev. Ayoub Mattan and SCOC's head of missions, Kuwa Shamaal. The church leaders were later released on bail.
The pastors reportedly said that they received a letter from Sudan's Ministry of Guidance and Religious Endowments dated Aug. 14, ordering them to forfeit leadership of the denomination to the government-appointed church committee.
It was after the clergymen refused to comply with the order that authorities lodged cases against them, the sources added. The church leaders believe that the government's request for them to step down is contrary to the rules of the SCOC constitution, which calls for the committee to be elected every three years.
According to Morning Star News, the elected terms of Shamaal, Mattan and the other members of the SCOC's executive committee are set to expire in March 2018.
Along with Shamaal and Mattan, those arrested last Wednesday include SCOC Finance Secretary Abdulbagi Ali Abdulrahaman, SCOC Deputy Finance Secretary El-Amin Hassam Abdulrasool and SCOC pastors Yagoub Naway and Musa Kodi.
According to the report, six other church leaders are now in hiding after learning of the cases against them.
Shamaal had previously been arrested in 2015 and was jailed with Czech aid worker Petr Jasek. He was released in January 2017 due to insufficient evidence.
"Police asked if we still maintain our stance on our refusal to acknowledge the committee appointed by the Ministry of Guidance and Religious Endowments, and we said yes, because it is not the work of the [government] ministry to appoint committees for the church," Shamaal told Morning Star News.
Sudan ranks as the fifth worst country in the world when it comes to Christian persecution, according to Open Doors USA's 2017 World Watch List.
"Since independence in 2011, the situation for believers has worsened in Sudan. An authoritarian regime controls both public and private life, and the government is ruled by Sharia law," Open Doors Australia wrote on its website. "Islamic oppression is the main driver of persecution for Christians, and 97 percent of the population is made up of Sunni Muslims. Believers in Sudan are arrested for sharing their faith and churches are regularly attacked."
Open Doors USA called Sudan's persecution of Christians so systematic that it is "reminiscent of ethnic cleansing."
Earlier this year, it was reported that the Sudanese government had ordered the demolition of at least 25 churches on the grounds that they were built on lands designated for other use.
"The Sudanese government has repeatedly oppressed the Christian community by interfering with their land and places of worship. For example, in 2014 officials made a statement that no new churches could be built in Sudan," the American Center for Law and Justice explained. "Additionally, in 2012, the Ministry of Endowment canceled the democratically elected committee that had been in place since 1902 to oversee church property, and appointed a corrupt committee that sold most of the church's land."
The ACLJ reports that a court ruled in 2015 that the ministry has no right to appoint a committee with the power to deal with church land. However, the government has not acted on the court's decision and the committee remains in power.
On Tuesday, the Trump administration's head of humanitarian aid met with government leaders in Khartoum and urged the government improve its dismal religious freedom and human rights record.
Mark Green, the administrator of the United States Agency for International Development, said he received "assurances" on religious protections from government leaders, according to The Washington Post.
However, Green did not expand on what was discussed about the issue when he met with Prime Minister Bakri Hassan Saleh and Foreign Minister Ibrahim Ghandour.
"We have asked questions and ... have received assurances," Green told reporters after the meeting.
Green explained that the talks he will have on religious freedom aren't related to the conditions set by former president Barack Obama when he lifted decades-old sanctions on the nation before he left office in January. The U.S. is facing an Oct. 12 deadline to decide if it will permanently lift the sanctions.