Sudan Bars Christian Pastors From Leaving Muslim Country Following Their Release From Prison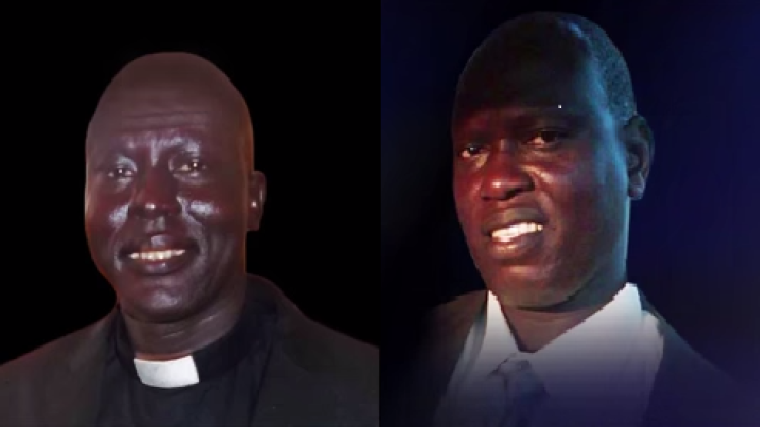 Two Sudanese pastors who were released from prison last week after facing the death penality on trumped-up charges are now being barred from leaving the Muslim country.
Pastors Yat Michael and Peter Yein Reith were planning to leave Sudan last week, however authorities met them at the airport and told them they were not allowed to leave the nation.
"[The pastors] were preparing to board a plane Aug. 6 with their families when Khartoum International Airport authorities stopped them, according to one of the men's attorneys," reported Morning Star News.
"Sudan's National Intelligence and Security Services ordered the ban when the pastors were initially detained — Yat on Dec. 14, 2014, and Reith on Jan. 11 — and gave the orders to the airport personnel, the attorney said."
Christian Solidarity Worldwide USA, a Christian persecution watchdog group that has been monitoring the situation, reported Monday about the pastors' appeal of the ban.
"The South Sudanese clergymen's lawyers were told Aug. 9 that the courts were unable to hear a petition against the travel ban," noted CSW.
"However, they were subsequently informed that the prosecution did in fact issue the travel ban but that there was no record of it in the court's file. They have appealed to the Attorney General but will only receive a decision once the court has made its ruling."
Michael was arrested last December in Omdurman in Sudan, after preaching a sermon. The following month Reith was arrested after writing a letter to the government's Office of Religious Affairs in Khartoum about Michael's arrest.
Michael's and Reith's arrests garnered outrage in the United States, where diverse groups demanded their release.
The conservative legal group the American Center for Law & Justice called for the two to be freed, launching an online petition that garnered over 200,000 signatories.
Leadership from the Mainline denomination Presbyterian Church (USA) wrote a letter to Ambassador Donald Booth urging the use of diplomatic means to attain the clergymens' freedom.
The two pastors were being held on trumped-up charges of inciting hatred among religious sects, and espionage. Earlier this month a judge in Khartoum ordered the pastors to be released.
While Michael was convicted of inciting hatred and Reith of disturbing the peace, Khartoum Judge Ahmed Ghaboush concluded that the two men had served sufficient time in prison.
"The sentence they served in prison is enough, release them immediately and return the mobile phones and laptops," Ghaboush was quoted as stating.
As of Sunday, the Sudanese courts have maintained the travel ban against the two pastors, further prompting concern over the human rights of Michael and Reith.