'Sunday Best' Exclusive: Top 2 Finalists Talk Adversity in Competition, Why They Should Win Gospel Music Show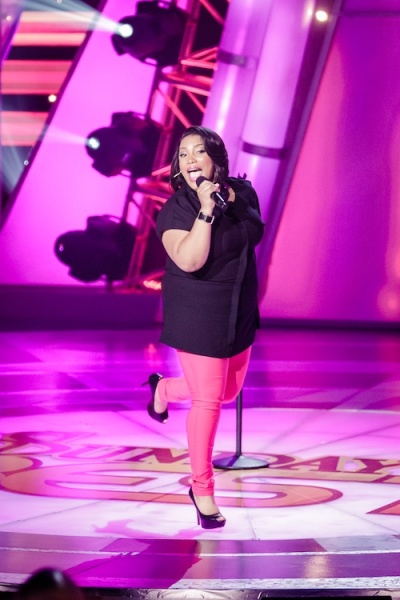 This isn't "American Idol." Some of the best vocalists in the country may be competing for a coveted prize, but on the "Sunday Best" finale Sept 1, America will crown a new Gospel Music sensation.
After 20 contestants sang for the Lord with America as their witness, two finalists remain standing. Tasha Page-Lockhart, 30, and Kefia Rollerson, 32, may both be on fire for Jesus Christ, but the pair have unique styles and voices that have gotten each of them the stamp of approval from some of the biggest names in the gospel music industry.
Page-Lockhart is no stranger to the gospel music world. As a young girl, some of the biggest names in gospel music frequented her grandmother's home.
"Growing up around gospel artists it was nothing for Fred Hammond to be in my grandmother's house or Marvin Winans to walk in the door. I grew up around these people," Page-Lockheart told The Christian Post. "My mother (gospel singer Lisa Page Brooks) sang with Mattie Moss Clark, people who are legends. So that's where I get it from."
However, Page-Lockhart said her gospel music roots put an added pressure on her. Instead of appreciating her sweet seasoned voice honed by her family's legacy, some viewers choose to criticize her position on the show.
"It's been a lot of pressure. Not pressure to win but there's been people saying that it's not fair that I should be in the competition because of who my mother is," Page-Lockheart told CP. "I just turned 30 years old. If my mother could get me a record deal she would have gotten me one by now."
Although Page-Lockhart, a Detroit, Mich. native, admitted that it is hard to ignore some negative comments made on social media networks, she has also gotten her share of positive feedback. Sunday Best judges and gospel singing vocalists CeCe Winans, Donnie McClurklin and Yolanda Adams have let Page-Lockart know how much of a complete artist she is and even offered to purchase tickets for her future show.
"This is a very validating experience to stand before (mentor) Kim Burrell, Donnie, Kirk Franklin, Yolanda and Cece," Page-Lockhart told CP. "For them to tell you oh you are the total package, or your performance was flawless and I would pay money to come to one of your concerts...that'll leave you with the biggest smile ever in life and feeling like I was born for this."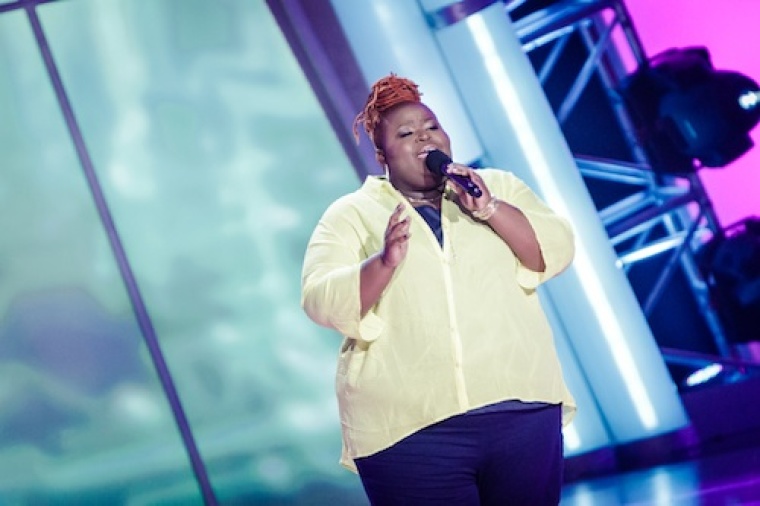 While Rollerson has also gotten her share of praise from the Sunday Best's judges and resident mentor Kim Burrell, she said the experience humbled her after also receiving criticism from the big names in gospel music.
"Just being able to work with Kim Burrell and being around greats like Cece Winans, Donnie and Yolanda..it disciplined me a lot. Especially with their critiques," Rollerson told CP. "It just let me know it doesn't matter who you are, what type of singer you are, how you feel or where you came from. You have to humble yourself."
Still, Rollerson has been working hard to make a name for herself in the music world. As a preacher's daughter, she began to travel with her father singing at a young age.
Her voice has taken her to various gospel and talent competitions before being recognized as a runner-up in the "Best Inspirational Singer of America Contest" last year. While Rollerson has released mixtapes and written for a number of recording artists, she also tried out for Sunday Best in the past before becoming a finalist this season.
Although she is a seasoned performer, Rollerson prides herself on maintaining her humble spirit. While some feel the big woman with bright hair and an even bigger voice may not appeal to the masses, the Philadelphia, Pa. native insists that this also makes her unique.
"I'm a big girl with reddish orangish hair. My style I feel like is unique," Rollerson told CP. "I feel like I don't sound like anybody else, I come with my own package. I've even heard like 'oh she's not marketable,' at the same time I must be doing something because I got picked in the top two."
Much like her fellow competitor, Page-Lockhart has long been pursuing her career while starring in numerous stage plays like "Church Girl" which was featured on BET. Still, the Detroit native feels making it to the Sunday Best stage as a finalist was part of God's plan.
"It's not just a coincidence that I'm on national television and millions of people are hearing me, hearing my voice and this gift that God has given me. It's for a reason," Page-Lockhart told CP. "So I have to continue to have that access to him so that I could be led by him to what I'm supposed to be doing."
If God leads Page-Lockhart to win Sunday Best, the mother of two said the recording contract with Fo Yo Soul / RCA Records, brand new Ford Fusion, and $20,000 cash prize would not only help better her children's lives, but her struggling city of Detroit.
"We are going through bankruptcy, we're going through a lot. A lot of our officials and our leaders and stuff... people have went to jail," Page-Lockhart told CP. "My city is suffering right now. The economy is really bad... this would be a movement, a start of some type of momentum."
The finalist from Michigan said she wants to inspire people in her city with her story.
"You can be a regular girl from Detroit that enrolled in cosmetology school," she said. "Now all of a sudden the top two or winner of Sunday Best."
Rollerson also wants to win the competition for more than herself.
"As far as the money I would definitely want to give back to young artists that's trying to come out like I was. Me coming up as an artist, I didn't have a studio to work in.. at one time I didn't have the funds to do what I wanted to do," she told CP. "So I plan on doing a lot with that money as far as reaching out and helping different artists. I was blessed so I want to be a blessing to others."
Fans of Sunday Best can vote for who they want to see win the competition by visiting the BET website HERE. The winner will be announced during the season finale this Sunday at 8 p.m. ET.