Suspended 'Hijab Prof' Larycia Hawkins: 'Everyone's in Danger of the Inquisition at Wheaton'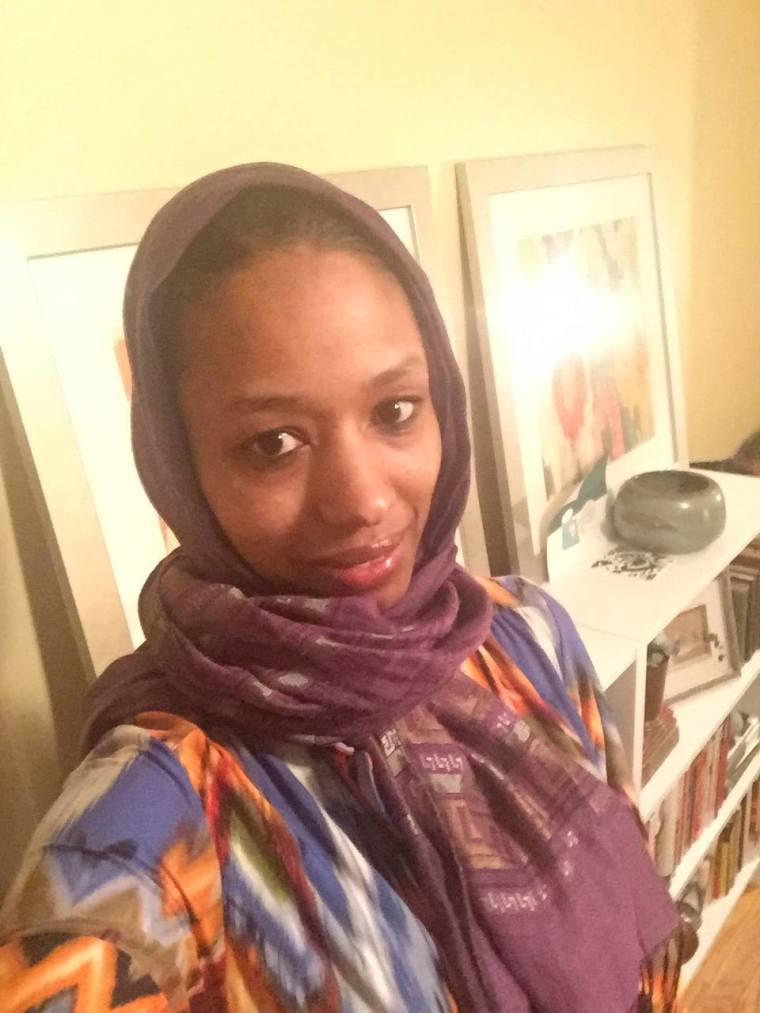 Larycia Hawkins, the tenured Wheaton College professor who was suspended in December after asserting that Christians and Muslims worship the same God, is accusing the evangelical institution of inaccurately "painting" her as unwilling to participate in reconciliation talks with the school's administration.
After the school placed Hawkins on administrative leave on Dec. 15 and claimed that she appears to have violated the school's statement of faith by posting on Facebook that Muslims and Christians worship the same God, Hawkins submitted a four-page theological statement defending her assertion two days later at the request of Wheaton Provost Stanton Jones.
The statement that Hawkins' provided, however, did not ease the concerns of Jones, who wanted further discussion to take place on her theological views before the school could reinstate her. However, Hawkins told the school that after answering their theological questions in her Dec. 17 statement, she will not discuss her theological views any more.
In an interview with the Christian organization Sojourners that was published on Tuesday, Hawkins, who will have a termination hearing on Feb. 11 before the Wheaton Faculty Personnel Committee, accused the school of falsely telling the public that she won't "talk" to the school.
"I will say the college has painted me as saying I wouldn't talk to them," Hawkins said. "I said there would be no more theological conversation because my theological statement was a bona fide statement of an affirmation of Christian faith and orthodoxy. I said on the basis of my statement I will not explain any more. That's protecting my dignity and my right to say, 'Look, if that's not enough for you, I don't know what would be enough. What's to question?'"
The institution has maintained in a frequently-asked-questions page about the issue that the school needs "further theological clarification." Although Hawkins believes that the school is stating that she won't talk with them, the FAQ page clearly states that "Dr. Hawkins has stated clearly her unwillingness to participate in such further clarifying conversations."
"This represents an impasse on our efforts toward reconciliation," the FAQ page states.
Again, in a statement the school released regarding the announcement that Jones has recommended Hawkins' termination proceedings be initiated by the school, the school does not say that Hawkins won't participate in "talk" but explains that she won't participate in "dialogue about the theological implications of her public statements and her December 17 response."
Also in the FAQ page, the school explains that it tried to produce a "Q+A" video about the Hawkins situation and repeatedly reached out to her to get permission to do so. However, "Hawkins could not be reached and permission was never granted." 
Hawkins said in the interview that she is, in fact, open to meeting with the school officials.
"The last time I met with the provost was Dec. 19. The only time I've met with the president was last Saturday, Jan. 16. And to me reconciliation looks like one thing that I've already done: to honor Wheaton College," Hawkins argued. "The reality is I will be reconciled to Wheaton whatever happens because that's what Christians do, that's who we are. People are supposed to know we're Christians by our love. So my goal, what reconciliation means, is to love Wheaton through this and to be committed to the process."
Contact: <ahref="mailto:samuel.smith@christianpost.com">samuel.smith@christianpost.com,
@IamSamSmith
(Twitter)