Sweden Implements 'Bible Test' to Gauge Migrants' Faith
People are outraged after Sweden decided to require migrants to take a "Bible test" before deciding whether to grant them asylum.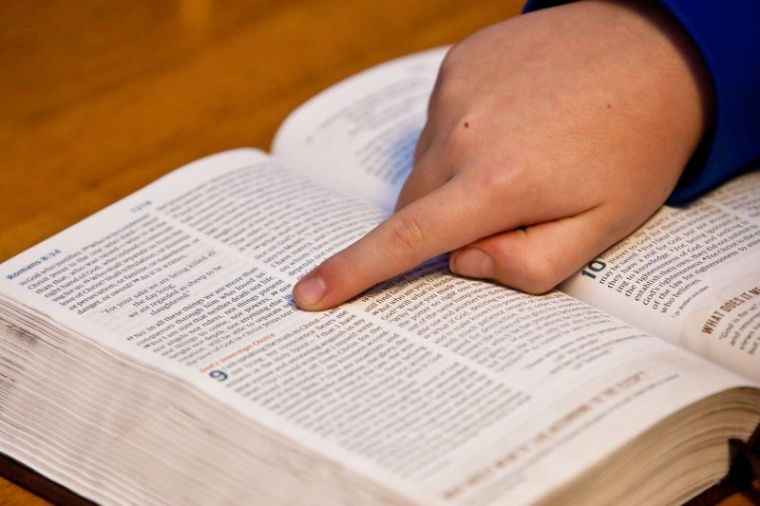 Carl Bexelius, deputy legal director at the Swedish Migration Agency, said the test is a "reasonable" gauge to determine the true faith of those trying to escape religious persecution, according to the Express.
"It is a reasonable demand that the asylum applicant should show some knowledge of the Bible – this should come naturally, and isn't something you need to study," he said.
However, not everybody agrees with Bexelius. Human rights campaigners and members of Sweden's Christian community have condemned the test as an act of cruelty. "I think it's terrible. I have repeatedly had to interrupt administrators who ask these questions because they are not relevant and are far too complicated," said lawyer Serpil Gungor.
The group Refugees Welcome Sweden took to Twitter to express their dismay over the new "Bible test" policy. "Migration Board re-introduces 'catechism doctrine'. They are testing just Bible knowledge, not faith," they wrote.
Religious figures such as Hans-Erik Nordin, Bishop of the Diocese of Strängnäs, added that the agency has no right to determine the faith of migrants through that test. "What knowledge does the Migration Agency have about religion and faith?" he asked.
A deacon of a Swedish church commented: "Migration Board tests the knowledge of Christianity, not faith."
Sweden is known for welcoming migrants seeking asylum after suffering from religious persecution in their own native countries. Since the start of this year, more than 7,000 people have already claimed asylum in the country for various reasons. Over 2,000 from this number are children.
However, Sweden became less welcoming to migrants after last month's truck attack in Stockholm. The apparent terrorist attack killed four people and injured 15 others, according to the New York Times. Following the attack, the country's prime minister decided to change its policy on migrants.