Sweden Tells Iranian Christian Woman Fearing Deportation It's Her 'Problem She Decided to Become Christian'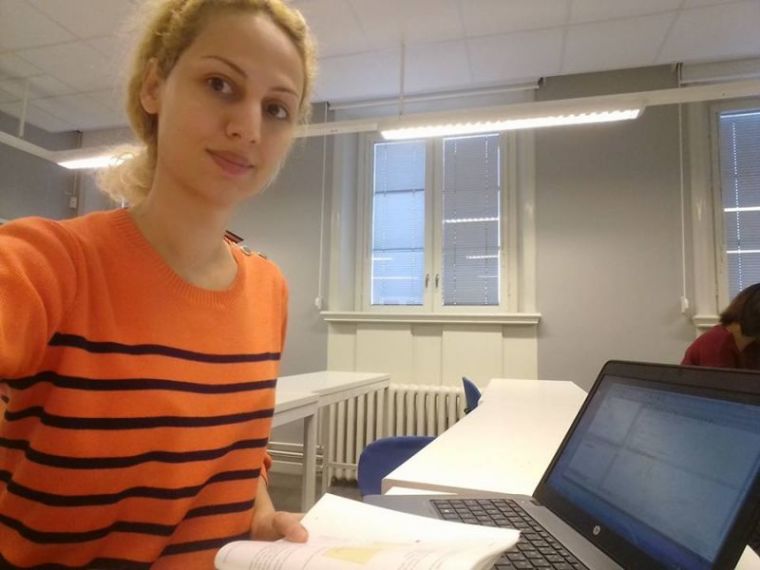 An Iranian actress, who moved to Sweden after her conversion from Islam to Christianity following a vision of Jesus in her dream, is now facing deportation and has been told by Swedish authorities "it's not our problem if you decided to become a Christian" even if the refusal of asylum results in rape, torture or death.
"They said to me it's your personal life and it's not our problem if you decided to become a Christian, and it's your problem," Christian Broadcasting Network quoted Aideen Strandsson as saying.
Strandsson traveled to Sweden in 2014 on a work visa, and has twice been denied asylum in that country. "It is really dangerous for me and I don't know why immigration doesn't believe that," she said. "I'm really in danger."
However, Swedish authorities do not seem to care. "Her case has been appealed and processed by the Migration Agency and thereafter by the Swedish courts, which have also decided that she cannot be granted asylum," Swedish migration board official Ulrika Langels told CBN.
Swedish attorney Gabriel Donner pointed out, "The (Swedish) migration board information regarding Iranian prisons tell us that torture and rape is common and it is a breach of international law to subject any person to such treatment. Some of them are killed straight off, some of them succeed in going into hiding, some of them escape to another place, but you are putting them at risk."
Strandsson's Iranian passport has been taken away. Her first choice is to remain in Sweden, if possible, the actress said.
"I read the Bible and I understood what Jesus said about peace, about love, about kindness, and in my heart I became a Christian when I was in Iran," she said earlier.
Sweden has otherwise been generous in granting asylum to others.
In April, a prominent pro-choice activist from El Salvador, Maria Teresa Rivera, became the first known person to be granted asylum for "abortion persecution" after Sweden agreed to provide her protection from "political persecution" in her country.
The Swedish Migration Agency officially granted Rivera and her 11-year-old son political asylum, agreeing it is "clear that this (political) persecution is rooted partly in her sex as female," and "political opinions."
Last year, Lund County administration in south Sweden said it was considering giving state-financed driving licenses and housing grants to those Swedish Islamic State fighters who had returned to the country after fighting for the terror group in Iraq and Syria, saying it would help them reintegrate into society.
Around 140 Swedish nationals had been identified as having returned to their home country after fighting for Islamic State, an al Qaeda offshoot also known as ISIS, ISIL or Daesh.
Severe persecution of Christians in Iran is common knowledge.
Iran is ranked eighth on Open Doors' World Watch list of the world's top 50 Christian-persecuting countries. The Islamic government in Iran persecutes Christians, particularly converts, on the belief that their religion is Western-influenced and a threat to the country's Islamic identity.
Iranian authorities regularly raid and shut down house churches, imprisoning their leaders and torturing them. The government follows Sharia law, which calls for the death penalty for apostates, or those who abandon Islam to follow another faith.
At least 193 Christians were arrested or imprisoned in Iran in 2016, according to Open Doors.