Syria in Danger of Replicating Christian Exodus in Iraq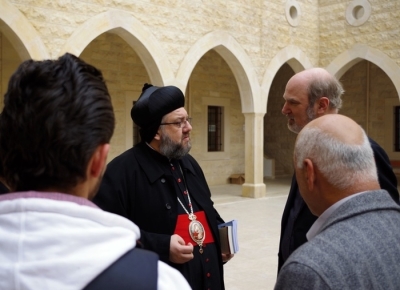 The World Evangelical Alliance's human rights ambassador has warned that Christians are being "chased from their homes" in Syria.
Dr Thomas Schirrmacher warned of a mass exodus of Christians from Syria similar to that experienced in Iraq following the 2003 US-led invasion.
A decade ago, there were an estimated 1.5 million Christians in Iraq. Since then, around half the Christian population has left the country due to hardship and persecution. Today, there are reportedly fewer than 60 churches left in the country.
Dr Schirrmacher said: "I know that many people in Syria are suffering, but Christians are seeing a repetition of the situation in Iraq, that they are largely wiped out between the opposing fronts, and once their survivors are driven out, they seldom have the opportunity to return."
Of the previous 60,000 Christians in Homs, one of the areas worst affected by the Syrian conflict, less than 1,000 remain.
The WEA warns that churches are being destroyed and Christians are being killed, tortured, used as human shields, and raped.
Mr Schirrmacher explained that the rebels see Christians as supporters of Assad, while Assad's loyalists do not trust Christians.
There are reports of people in green or black headbands beating up Christians and destroying their property, while threatening similar actions to any Christians who do not leave the country.