Tasha Cobbs Talks Battle With Depression; Says God Is Blessing Gospel Artists 'Who Have Been Working in the Trenches'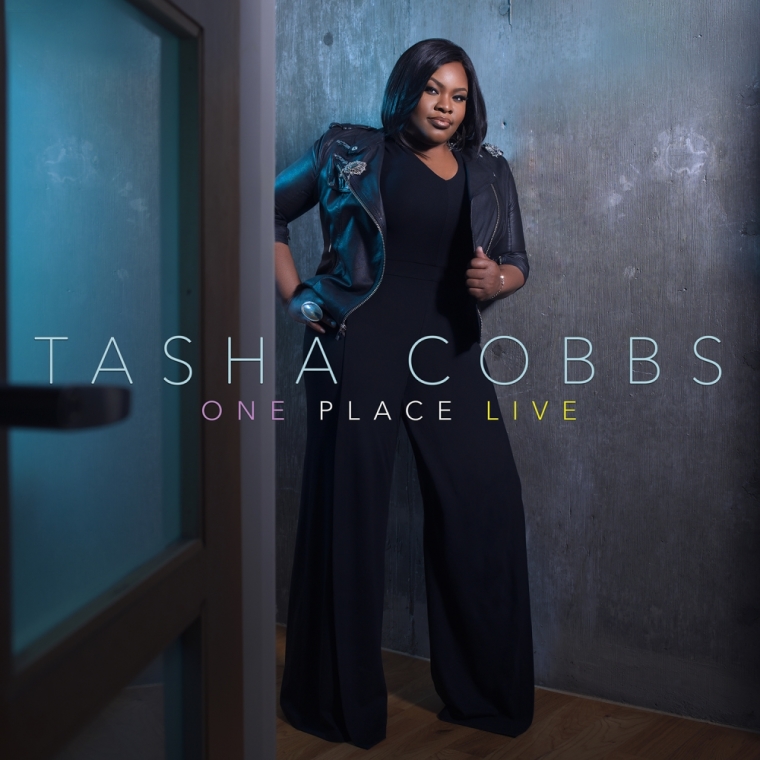 NEW YORK — Nearly three years after bursting onto the gospel music scene with her signature hit "Break Every Chain" from her Grace album, Grammy award-winning singer Tasha Cobbs is back with a brand new live album, One Place Live. The worship album features a raw and mature sound, both lyrically and vocally.
Back in May, the gospel music sensation debuted her lead single, "Jesus Saves," an uplifting worship song that quickly landed at No.1 on Billboard's Gospel Digital Songs chart. During an interview with The Christian Post, Cobbs explained that the track was inspired in part by her previous battle with depression.
"The song actually just brings me back to that place where Jesus saved me," said Cobbs, who battled depression on and off for three years. "And I think I talk about that a little, but throughout your life He saves you from different things that you may struggle with."
The two-time Stellar award-winner added: "He breaks those chains throughout your life and that's where that [song] came from. I remember when He saved me from depression and rejection in 2007. And every time I minister that song now, it takes me back to that place where I was a minister of the Gospel and struggling and Jesus saved me from that."
Since making her mark on the gospel music scene with her 2012 Billboard chart-topping hit "Break Every Chain," Cobbs, 34, has been blessed with tremendous success, including another No. 1 hit song "For Your Glory" and a No. 1 gospel album Grace. She told CP that while she believed every song on the album had the ability to transform lives, she did not anticipate the level of success that she has already achieved.
"I knew that the songs were life changing and I knew that the songs were designed to bring people into worship," said Cobbs. "I did not think — you know the Bible says He'll do above what you can even think or imagine. So my thought was they would bring people into worship but I never thought it would impact the industry as it did, but I'm grateful for that."
Cobbs' spine-tingling vocals and prayerful lyrics have won her legions of fans around the world. And last year she won her first ever Grammy award for "Best Gospel/Contemporary Christian Music Performance" for "Break Every Chain," although it hasn't all been one big happy celebration for the Atlanta, Georgia-based minister.
Last year, the Jesup-born singer was left devastated following the untimely death of her father, Bishop Fritz Cobbs.
"I'm doing really good," Cobbs said when asked about her late father who was a driving force behind the launch of her successful singing career. "My dad was an awesome, awesome man. He left so much with me and my brother that daily we're still learning from him."
Her mother, Lady Bertha Cobbs, is featured on her new album in the song "One Place," which is a soulful song that was 17 years in the making. Fans are also treated to guest appearances from Stellar award-winner, Kierra Sheard ("Put A Praise On It") and Dove award-winner Jamie Grace ("Solid Rock").
"Kierra's voice is — you know we have the legendary Clark sisters, you know she stems from that family. But she has something peculiar, a fresh style of singing, I don't think there's a voice like hers anywhere," Cobbs, who calls Sheard one of her "best friends," said. "Then Jamie Grace is like a little sister to me, she's an amazing Christian artist, her writing is impeccable."
For some, the anointed Cobbs seemingly came out of nowhere when she debuted at No. 1 on the Billboard charts a few years ago, but the singer believes that her success is a deliberate part of God's perfect plan for the gospel music world.
"I believe God is there and God is in the gospel and the Christian music arena," she said. "You're finding now that a lot of new artists are coming up and it seems like they just came from nowhere.
"A lot of people say that about me. But what I believe is happening now (that I'm really enjoying), is that God is just kind of putting the spotlight on people who have been working in the trenches or at their church homes or with their parents, kind of like I call them the 'Davids.' They've been out of the field and that's their opportunity for God to put the spotlight on them and use them' so that's what I'm enjoying about the industry right now."