Teen Stranded at Sea for 7 Weeks Survived Suicidal Thoughts With Bible Reading, Prayer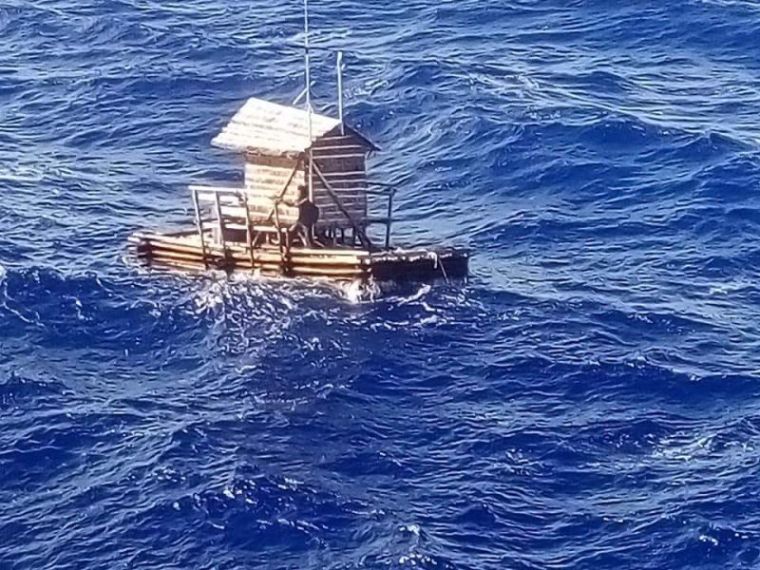 Surviving 49 days adrift on the open sea without a motor or a paddle is a tall task for anyone. Thankfully for one teen who was recently cast over 1,500 miles from home, he had a Bible, which he credits for stopping him from killing himself. 
The Jakarta Post reported on the story of 18-year-old Aldi Novel Adilang.
Adilang worked as a lamp keeper on a floating fish trap (known in the region as a rompong) out in the middle of the Pacific Ocean about 80 miles from his homeland of Manado, Indonesia.
The job is a lonely one. His responsibility was to keep the lamps on the rompong lit at night so fish would be drawn to the trap. The fish would be collected by boat once per week and during this time, Adilang would be given a refill of supplies, food and drinking water.
But on July 14, Adilang's rompong broke loose from its moorings due to heavy winds and Adilang and his floating wooden hut were cast hundreds of miles north toward the U.S. island territory of Guam over the next seven weeks.
Over the 49-day journey, at least 10 ships cruised past Adilang but he wasn't spotted despite his desperate pleas for help.
Fortunately, he was eventually discovered by a vessel carrying Panama flags called the Arpeggio and he was rescued in Guam waters.
"Aldi said he had been scared and often cried while adrift," Fajar Firdaus, a diplomate at the Indonesian consulate in Osaka, Japan, told Jakarta Post.
After the Arpeggio crew pulled the weakened Adilang onboard on Aug. 31, the ship was told by Guam's coast guard to take Adilang to Tokuyama, Japan, Indonesian consul general Mirza Nurhidayat was quoted as saying.
The ship finally docked in Tokuyama on Sept. 6 but Adilang was held in quarantine and wasn't allowed to step on land until the next day.
According to Mirza, Adilang has since returned to his family in Manado and is said to be in good health despite his long journey at sea.
Adilang was interviewed about his ordeal by local news outlet TribunManado.
According to The Guardian, the teen told the local outlet that his survival was no easy task given that he only had a few days-worth of food and supplies remaining when the rompong broke away from its moorings.
Adilang admitted that he thought he was "going to die out there" and at one point considered ending his own life by jumping overboard.
Instead, Adilang heeded his parents' advice that he should pray to God in times of distress.
Adilang also consulted a Bible that he had onboard.
Adilang's mother, Net Kahiking, told AFP that all they could do when their son went missing was pray. They were informed of Adilang's situation by his boss, who owns as many as 50 rompongs in the Pacific.
"His boss told my husband that he went missing," Kahiking explained. "So we just surrendered to God and kept praying hard."
Adilang stayed nourished by catching fish from the Ocean, according to Mirza.
Mirza said that Adilang would cook the fish by burning wood from the rompong's fences.
"He drank by sipping water from his clothes that had been wetted by sea water," Mirza said.
Kahiking told AFP that her son is turning 19 on Sept. 30 and they plan to have a big celebration.