'Tekken 7: Fated Retribution': Akuma, Location Test Comes to Japan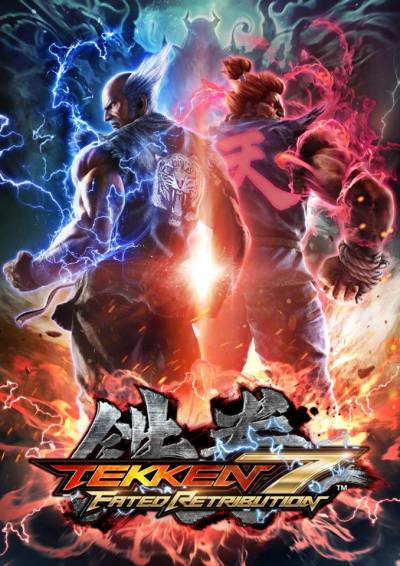 The Japanese arcade scene is alive and kicking, and in this bustling environment, video game publisher Bandai Namco will be conducting location tests for its upcoming fighting game "Tekken 7: Fated Retribution."
Bandai Namco announced the details of its upcoming location testing over at its official Japanese website. The news has been translated by fighting game-centric site Avoiding the Puddle.
According to the site, the test will be held from Friday, Feb. 12, to Sunday, Feb. 14, at select locations. Arcade enthusiasts and those wanting to take a peek at the upcoming title can catch "Tekken 7" at three Japanese arcades. The game will be tested at Namco Sugamo in Tokyo, at Round One Stadium Sennichimae arcade in Osaka, and at Namco's Hakata Bus Terminal arcade in Fukuoka.
It's normal to see games getting location test runs in Japan where the arcade is still popular, according to the Bitbag. The arcade scene in the United States and other Western countries, however, have all but died down.
At this point, these are all the information revealed, but Bandai Namco promised to announce more details in the near future. The site speculates that gamers could possibly see Akuma as a playable character during the testing period. However, this is not certain.
Akuma is a crossover character from Capcom's "Street Fighter" series. He was revealed in "Tekken 7's" latest trailer (below). Game director Katsuhiro Harada has previously confirmed him as a playable character. No other details about the character, including whether or not his trademark moves will be included in the game or if he will receive new ones, have been revealed so far.
In addition to Akuma, the title will feature enhanced graphics and possibly some balance fixes on the original roster. Senior game designer Michael Murray had also previously confirmed "Tekken 7's" virtual reality feature, which will focus on the characters in an appreciative way "rather than beating up the game's roster."
"Tekken 7: Fated Retribution" will come to Sony's PlayStation 4, but Bandai Namco has not yet revealed when.