'Ten Commandments Judge' Calls City 'Foolish' for Having Atheist, Wiccan Prayers at Council Meetings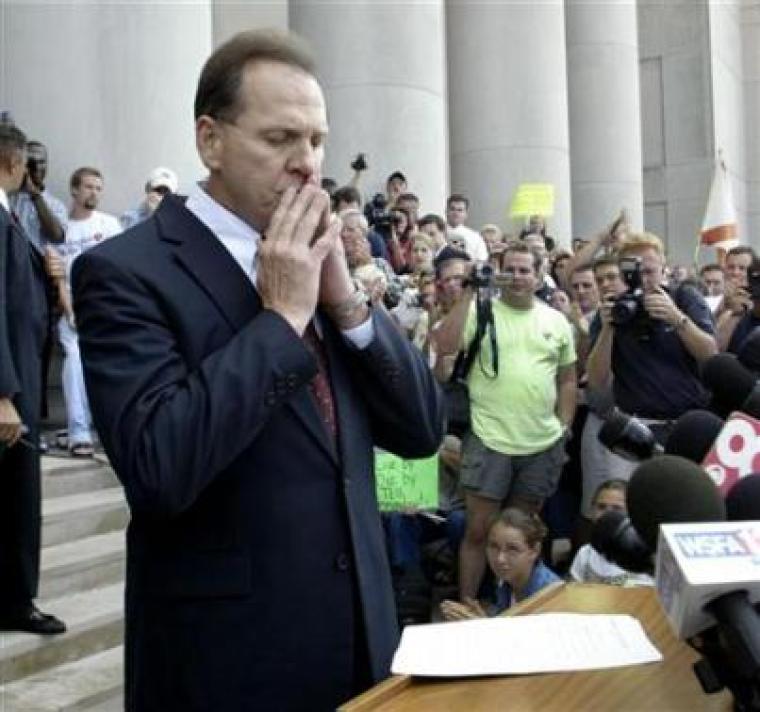 The chief justice of the Alabama Supreme Court recently stated that a city that allowed atheist and Wiccan invocations at their council meetings was "foolish" for doing so.
"We're having prayers [by] atheists? We're having Wiccans say prayers? How foolish can we be? … I'll say this in Huntsville because I think it needs to be said in Huntsville," said Roy Moore, known as the "Ten Commandments Judge" for once putting a large Decalogue monument in the rotunda of Alabama's highest court, earlier this month.
Speaking before the Madison County Republican Men's Club, Moore specifically denounced Huntsville City Council for their allowance of non-Christian prayers at their government meetings.
"There is one God and it's the God on which this nation was founded. And it's the God of the Scriptures. I don't need applause for that. It's a truth in history and it's a truth in law."
For years, Huntsville City Council allowed for sectarian prayers to be given at public meetings, much to the chagrin of church and state watchdog groups.
In 2012, the Madison, Wisconsin-based Freedom From Religion Foundation threatened the city with legal action if it did not put a stop to the prayers.
Huntsville kept its opening prayers since receiving the FFRF complaint, but opened the tradition up to include invocations from a Hindu, Buddhist, and Muslim leaders, as well as a Wiccan prayer.
The Wiccan priest's invocation set off a community uproar, which prompted the city to cancel a planned second Wiccan prayer.
In September, North Alabama Freethought Association board member Kelly McCauley opened a city council meeting with a secular invocation.
"My goal is to offer a non-sectarian invocation that, I hope, will lend gravity to the meeting and point to our civic values," said McCauley to al.com.
Elected to Alabama chief justice in 2012, Moore had served in the position years earlier when he garnered national attention for installing a Decalogue display in a courthouse. In 2001, Moore placed a 2.5-ton granite monument of the Ten Commandments in the rotunda of the Alabama Judicial Building.
While his effort was supported by the vast majority of the state population, in 2003 Moore was removed from his position and the monument was moved from public view.