Tesla Model 3 Orders 2x More than Expected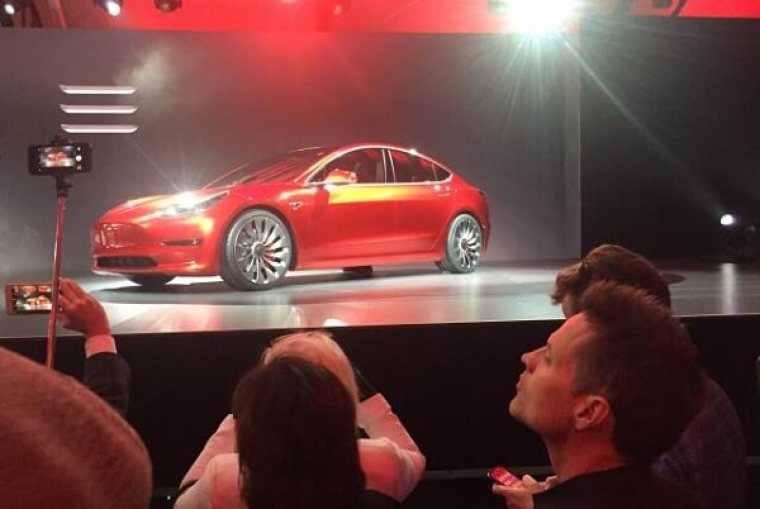 Demand for the new Tesla Model 3 is two times greater than expected, founder and chief executive Elon Musk tweeted on Saturday. Meanwhile, pre-orders have already gone beyond the 250,000 mark.
"Maybe 1/4 to 1/2 of what happened," Musk said on Twitter. "No one at Tesla thought it would be this high before part 2 of the unveil."
On Sunday, Musk updated his followers on the social media that there have been 276,000 orders placed by the end of Saturday. Tesla Motors Inc received more than 253,000 orders in the first 36 hours, according to Reuters. The figure is already within analyst estimates and is only expected to increase. Barclays analyst Brian Johnson believes the company could take as many as 300,000 orders by the end of June.
Buyers need to deposit $1,000 to reserve their very own electric sedan. Pre-orders are available for a number of countries such as the United Kingdom, China, India, Brazil, and New Zealand. Musk places the average price at $42,000, which includes cost of options and added features. This means the orders are worth an estimated retail value of more than $10.6 billion.
However, not all pre-orders will turn into actual sales, but the surge in demand has Musk thinking about rethinking his company's production planning.
Meanwhile, Musk has stated that those who ordered in person will get a reward. The CEO expected 20 to 30 people lining up for the new model, but hundreds showed in person to order their Tesla Model 3.
The Tesla Model 3 is the company's first mass-market vehicle. The five-seater electric sedan is the company's lowest priced vehicle to date. Orders are expected to be fulfilled starting in late 2017. In addition to the sedan, Tesla also debuted a new Model S sedan and a new Model X utility vehicle.