Texas becomes largest state to ban sex-change surgeries, puberty blockers for minors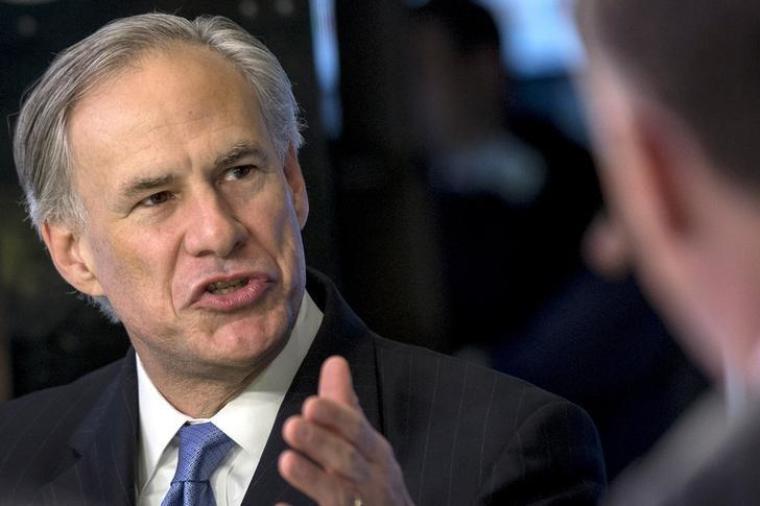 Gov. Greg Abbott of Texas signed a bill into law Friday that bans sex-change surgeries and hormonal interventions aimed at transitioning minors with gender dysphoria, as the Lone Star State joins more than a dozen others to pass similar legislation. 
Senate Bill 14, which goes into effect on Sept. 1, prohibits medical interventions such as puberty blockers, cross-sex hormones and surgeries like double mastectomy for female-born minors identifying as male. It also forbids the use of state funds for such procedures in children.
The law stipulates that the procedures are prohibited "for the purpose of transitioning a child's biological sex as determined by the sex organs, chromosomes, and endogenous profiles of the child or affirming the child's perception of the child's sex if that perception is inconsistent with the child's biological sex."
The bill passed the Texas Legislature last month. It's signing into law drew praise from conservatives and condemnation from Democrats and progressive civil rights groups. 
"Today, Texas has sent a clear message: they take child safety seriously," Autumn Leva, senior vice president of strategy at the social conservative advocacy group Family Policy Alliance, said in a statement to The Christian Post.
Leva's group has been involved in crafting legislation related to this issue since 2017.
Emmett Schelling, executive director at Transgender Education Network of Texas, criticized SB 14 and other bills advanced by the Texas Legislature this session as an "opportunity to launch a barbaric hate campaign against trans and queer Texans."
"Legislators treat our lives like a game, treating our freedoms like backroom deals and selling us out," Schelling said in a statement shared by the ACLU of Texas. "The bigotry displayed this session should have legislators feeling disgraced and ashamed."
The author of the bill, Republican State Sen. Donna Campbell, an emergency room doctor, said during the Senate State Affairs Committee hearing in March that "If there comes a time when a profession such as the medical profession cannot regulate itself to protect patients — protect children — then the government needs to step in."
Campbell emphasized that children require counseling and affection, not irreversible medical interventions, according to The Herald-Zeitung.
With the recent passage of the bill in Texas, there are now at least 17 states with similar laws: Alabama, Arizona, Arkansas, Florida, Idaho, Iowa, Indiana, Kentucky, Mississippi, Montana, Nebraska, North Dakota, Oklahoma, South Dakota, Tennessee, Texas and Utah. As of 2023, another 26 states have introduced legislation along the same lines.
Gov. Abbott's signature also makes Texas, with a population of about 30 million, the largest state to legislate against such procedures for minors.
Despite parliamentary delays caused by Democrats in both Texas legislature chambers, the bill passed the Republican-controlled legislature. Democrat Rep. Shawn Thierry voted for the bill, saying she wanted to "place the safety and well-being of all young people over the comfort of political expediency," CBS News reports.
Before its passage, left-wing legal groups, such as Lambda Legal and the ACLU of Texas, announced plans for legal action against the law.
In 2022, Texas Attorney General Ken Paxton issued a formal opinion stating that certain sex-change procedures and interventions "can legally constitute child abuse under several provisions of chapter 261 of the Texas Family Code."
The law comes after allegations that Texas Children's Hospital in Houston performed transgender procedures on children as young as 11, according to documents obtained by City Journal. The hospital announced in 2022 that it would no longer provide puberty-blocking drugs to minors. 
In May, Paxton announced an investigation into Austin-based Dell Children's Medical Center (DCMC), where prosecutors allege the use of puberty blockers and "gender transitioning" procedures were unlawfully performed on minor children.