Montana becomes 16th state to ban body mutilating surgeries for kids: 'Seeing through the lies'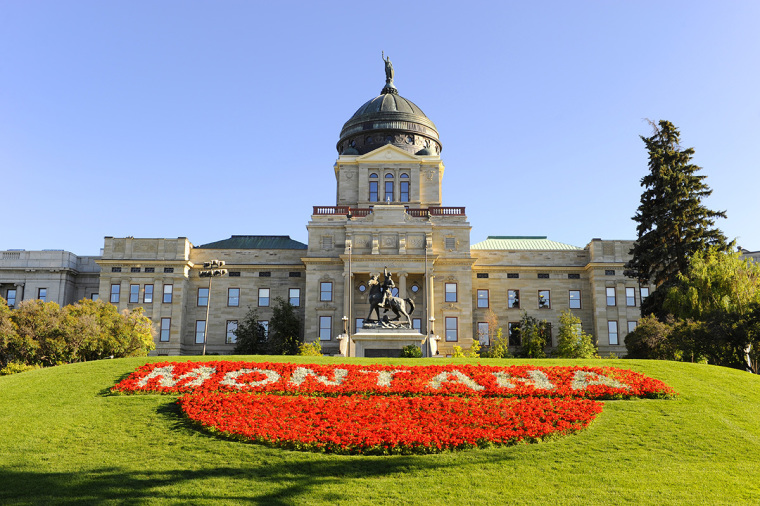 Montana Gov. Greg Gianforte has signed into law a measure prohibiting puberty blockers and body mutilating surgeries from being performed on minors under the guise of "life-saving care" for youth suffering from gender dysphoria.
Gianforte signed into law Senate Bill 99, also known as the Youth Health Protection Act, last Friday, which bars doctors from performing genital mutilation or elective mastectomies on youth suffering from confusion about their sex or prescribing "harmful, experimental puberty blockers" to children.
The new law, which is scheduled to go into effect in October, provides an exemption for minors "born with a medically verifiable disorder of sex development" and for "treatment of any infection, injury, disease, or disorder that has been caused or exacerbated by" procedures previously performed to alter the body. 
Montana is the 16th state to ban such procedures, joining Alabama, Arizona, Arkansas, Florida, Georgia, Indiana, Iowa, Kentucky, Missouri, Mississippi, North Dakota, South Dakota, Tennessee, Utah and West Virginia.
Get your free book, Exposing the Gender Lie here 
American Principles Project President Terry Schilling said in a statement released Monday that his organization supports the new law, seeing it as a "strong step to defend Montana's children and their families."
"The transgender industry has taken another defeat. Despite their attempts to gaslight the country into believing that this dangerous medical malpractice is somehow 'life-saving care,' more and more states are seeing through the lies," stated Schilling.
"In reality, these sterilizing drugs and mutilating surgeries are anything but necessary, and it is critical that we protect kids from being pushed down this damaging pathway that will have lifelong consequences."
The Montana chapter of the American Civil Liberties Union has denounced SB 99 and released a joint statement in advance of its signing alongside Lambda Legal and the national ACLU, promising to file a legal challenge.
"Transgender youth in Montana deserve the support and care necessary to give them the same chance to thrive as their peers," the groups stated. "Gender-affirming care is a critical part of helping transgender adolescents succeed in school, establish healthy relationships with their friends and family, live authentically as themselves, and dream about their futures."
Introduced in January, SB 99 passed the Montana House in a vote of 65 to 33, and the Montana Senate in a vote of 31 to 17 in April.
During the debate, trans-identified Democrat Rep. Zooey Zephyr was censured by the Republican majority after saying on April 18 that they would have "blood on their hands" if they voted for the bill.
The decision to censure Zephyr ignited protests inside the House chamber that disrupted business last week and led to the arrest of seven supporters of the lawmaker.
For its part, the ACLU of Montana filed a lawsuit in state court on Monday on behalf of Zephyr, arguing that the censure of Zephyr violated the lawmaker's First Amendment rights.
In February of last year, the American Academy of Family Physicians, the American Academy of Pediatrics, the American College of Obstetricians and Gynecologists, the American College of Physicians, the American Osteopathic Association and the American Psychiatric Association released a joint statement denouncing state-level efforts to "criminalize gender-affirming care" for young people.
However, The New York Times published a story last November detailing how a growing number of medical professionals and formerly trans-identified people are concerned about the side-effects of puberty blockers.
Additionally, in 2021, the CBS news program "60 Minutes" aired a segment featuring multiple young people who spoke about the harms of puberty blockers and body mutilating surgeries made in an attempt to change their sex.