Biden DOJ sues Tenn. over law banning doctors from performing body mutilating sex-change surgeries on kids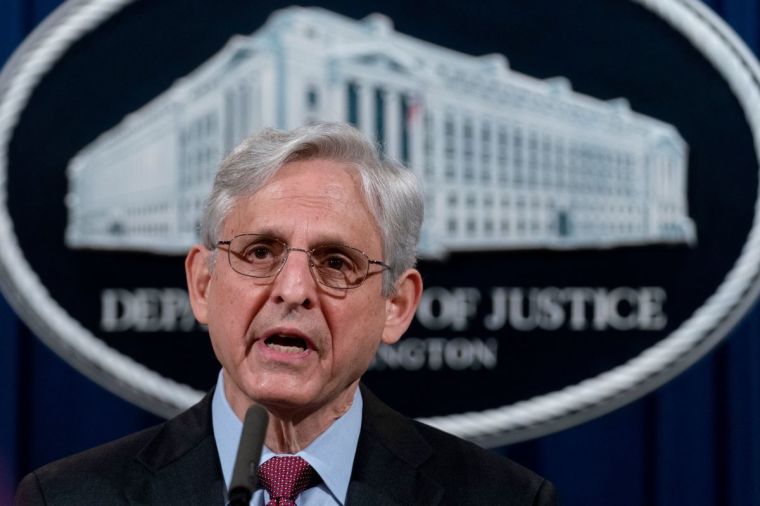 The U.S. Department of Justice has filed a lawsuit against Tennessee for passing a law that bans chemical castration and body mutilating surgeries from being performed on youth who are confused about their sexual identity. 
Under President Joe Biden, the DOJ filed a complaint in intervention on Wednesday in the U.S. District Court for the Middle District of Tennessee, Nashville Division, on behalf of families already suing the state over the law.
At issue is Tennessee Senate Bill 1, signed into law last month and scheduled to take effect in July. The DOJ has asked the court to block the law while litigation continues.
"SB 1 prohibits certain forms of medically necessary care for transgender minors with a diagnosis of gender dysphoria," claimed the complaint. "SB 1 bans certain medical procedures and treatments for minors, including puberty blockers and hormones, if performed for the purpose of enabling a minor to identify with or live with an identity inconsistent with the minor's sex as assigned at birth, or treating discomfort or distress from discordance between the minor's sex assigned at birth and their asserted identity."
Assistant Attorney General Kristen Clarke of the Justice Department's Civil Rights Division said in a statement that she believed no one "should be denied access to necessary medical care just because of their transgender status."
"The right to consider your health and medically-approved treatment options with your family and doctors is a right that everyone should have, including transgender children, who are especially vulnerable to serious risks of depression, anxiety and suicide," stated Clarke.
Tennessee state Sen. Jack Johnson, who sponsored SB 1, denounced the DOJ's lawsuit and vowed to support his state's defense of the new law.
"Once again the Biden Administration prioritizes its radical woke agenda over protecting our most vulnerable Tennesseans — our children," stated Johnson. "I will support [Tennessee Attorney General Jonathan Skrmetti] in any way I can, and I will never stop fighting for Tennessee's children."
Tennessee Gov. Bill Lee also denounced the Biden administration's lawsuit, saying in a statement to The Daily Wire that it constituted "overreach."
"Tennessee is committed to protecting children from permanent, life altering decisions. This is federal overreach at its worst, and we will work with Attorney General Skrmetti to push back in court and stand up for children," stated Lee.
Introduced last November, SB 1 was overwhelmingly approved by state lawmakers, passing the Tennessee House in a vote of 77-16 and the Tennessee Senate by a vote of 26-6.
The legislation prohibits healthcare providers from performing genital mutilation surgeries or prescribing opposite-sex hormones and puberty blockers to children suffering from temporary confusion about their sex. 
"The legislature declares that the integrity and public respect of the medical profession are significantly harmed by healthcare providers performing or administering such medical procedures on minors. This state has a legitimate, substantial, and compelling interest in protecting minors from physical and emotional harm," stated the findings of SB 1.
"This state has a legitimate, substantial, and compelling interest in protecting the integrity of the medical profession, including by prohibiting medical procedures that are harmful, unethical, immoral, experimental, or unsupported by high-quality or long-term studies, or that might encourage minors to become disdainful of their sex."
Last week, the Tennessee chapter of the ACLU, Lambda Legal and others filed suit against the state over the new law on behalf of trans-identified minors and their families.
The plaintiffs in the suit, which the federal government has filed to intervene in, involves a trans-identified minor identified as "L.W.," the child's parents Samantha and Brian Williams of Nashville, two other unnamed families, and Dr. Susan Lacy of Memphis.
Tennessee is one of 15 states that ban elective double mastectomies and genital mutilation on minors. Arizona presently bans such surgeries but allows puberty blockers to be prescribed to children that stop the body's natural growth of sexual organs.