Idaho bans puberty blockers, chemical castration and breast removal for trans-identified kids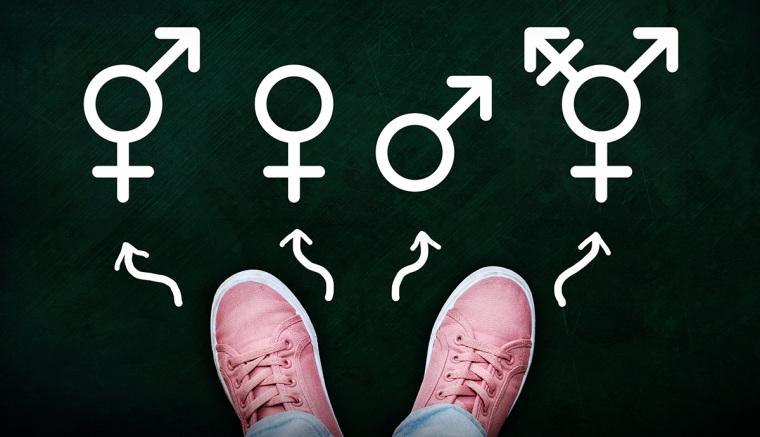 Idaho has become the latest state to pass a law prohibiting doctors from prescribing puberty blockers that many refer to as chemical castration and body mutilating surgeries for youth struggling with their sexual identities. 
Gov. Brad Little signed House Bill 71, also known as the Vulnerable Child Protection Act, into law on Tuesday, making Idaho the 12th state to ban such practices, joining Alabama, Arkansas, Florida, Georgia, Iowa, Kentucky, Mississippi, South Dakota, Tennessee, Utah and West Virginia.
In a transmittal letter sent to Idaho House Speaker Mike Moyle, Little explained that he signed the bill because he believed "our society plays a role in protecting minors from surgeries or treatments that can irreversibly damage their healthy bodies."
"This bill is aptly named the Vulnerable Child Protection Act because it seeks to protect children with gender dysphoria from medical and surgical interventions that can cause permanent damage to their bodies before they are mature enough to make such serious health decisions," wrote Little.
Chelsea Gaona-Lincoln, executive director of the LGBT activist group Add the Words, Idaho, released a statement claiming that the state was "watching parental rights being dismantled in the name of stigmatizing and harming our most vulnerable youth."
"Little is supposed to be a champion and a defender of parental rights, especially when overseeing the medical decisions of our children. His signing of this bill flies in the face of those supposed values," stated Gaona-Lincoln.
Terry Schilling, president of the socially conservative American Principles Project, released a statement saying it was "encouraging to see lawmakers nationwide taking action to protect children from the predatory transgender industry."
"The vast majority of Americans recognize that children are too young to consent to these procedures, which will have permanent, potentially destructive consequences for their long-term health," stated Schilling.
"We thank Gov. Little and the Idaho legislature for stepping up to protect their state's families and kids. And we look forward to seeing more states join them in the weeks ahead."
Introduced in February, HB 71 passed the Idaho House of Representatives by a vote of 58-12 and then in March passed the Idaho Senate by a vote of 22-12, with one abstention.
The new law makes it a felony for a doctor to, among other things, perform "surgeries that sterilize or mutilate, or artificially construct tissue with the appearance of genitalia that differs from the child's biological sex," such as surgeries involving castration or a vasectomy, on a minor.
It also bans doctors from providing minors with "medications that induce profound morphologic changes in the genitals of a child or induce transient or permanent infertility," such as puberty blockers.
The legislation provides exemptions to this ban, including "a person acting in accordance with the good faith medical decision of a parent or guardian of a child born with a medically verifiable genetic disorder of sex development."
In recent years, there has been growing concerns about the use of puberty blockers and irreversible surgeries to change the gender of youth suffering from gender dysphoria.
In 2021, for example, the long-running CBS news program "60 Minutes" aired a segment in which Lesley Stahl interviewed multiple young people who spoke about the harms of taking irreversible puberty blockers or going to the next level by having body mutilating surgeries to try and look more like the opposite sex.
Last November, The New York Times published a story detailing several medical professionals and formerly trans-identified individuals' rising concerns regarding puberty blockers.