DeSantis releases video of mutilated bodies after Biden claims protecting kids from trans surgeries is 'sinful'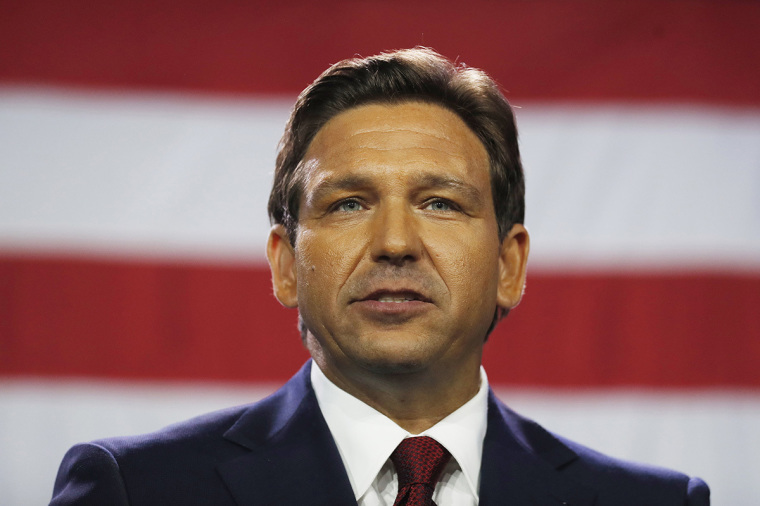 Florida Gov. Ron DeSantis pushed back on President Joe Biden's characterization of legislation banning sex-change surgeries for minors as "sinful" by sharing graphic images of bodies maimed by such procedures. 
In an interview with actor Kal Penn on "The Daily Show" Monday, Biden decried Florida's efforts to protect youth as "sinful" in response to a question from Penn about trans-identified "kids who are dealing with all these regressive state laws."
While Biden did not specify which laws he was taking issue with, Florida has passed a law banning trans-identified male athletes from competing on women's sports teams and Florida Boards of Medicine and Osteopathic Medicine's ban on puberty blockers, opposite-sex hormones and sex-change surgeries for youth. 
Get tickets to CP's event 'Unmasking Gender Ideology: Protecting Children, Confronting Transgenderism' here. Get your free book 'Exposing the Gender Lie' here.
Biden suggested that the federal government should pass legislation prohibiting states from enacting such laws. DeSantis, widely seen as a contender for the 2024 Republican presidential nomination, took to Twitter Tuesday to push back on the president's analysis. "It is not 'sinful' to prohibit the mutilation of minors. It is not acceptable for the federal government to be able to mandate that procedures like sex change operations be mandated for kids," he wrote.
???? GRAPHIC WARNING ????

Biden thinks it's "cruel" that Florida is NOT allowing experimental sex change operations for kids. pic.twitter.com/4u8xxWPmtX

— DeSantis War Room ???? (@DeSantisWarRoom) March 14, 2023
The DeSantis War Room, a Twitter account that describes itself as a "rapid response" unit, responded to Biden's condemnation of laws passed in Florida and other states as "sinful" by showing footage from his interview with Penn alongside graphic images of mutilated bodies after skin and tissue are removed from girls' forearms to create a fake, flaccid penis that doesn't function and the lifelong scars left after removing girls' healthy breast tissue.  
It is not "sinful" to prohibit the mutilation of minors.

It is not acceptable for the federal government to mandate that procedures like sex change operations be allowed for kids. https://t.co/YhPrrU5Poi

— Ron DeSantis (@GovRonDeSantis) March 14, 2023
Concerns about the cruelty of irreversible sex-change surgeries are among several reasons why Florida and seven other states have passed laws banning the experimental procedures. Puberty blockers and cross-sex hormones, which are frequently prescribed to children expressing confusion about their sex, also have adverse longterm effects on patients' mental, physical and emotional health. 
The American College of Pediatricians, which describes itself as a "national organization of pediatricians and other healthcare professionals dedicated to the health and well-being of children," has identified the side effects of puberty blockers as "osteoporosis, mood disorders, seizures, cognitive impairment" and sterility. Potential longterm impacts of cross-sex hormones include "an increased risk of heart attacks, stroke, diabetes, blood clots and cancers across their lifespan." 
Other than Florida, states that have banned some or all sex-change procedures for minors include: Alabama, Arizona, Arkansas, Mississippi, South Dakota, Tennessee and Utah. Texas' Commissioner of Family and Protective Services Jaime Masters and the state's Republican Attorney General Ken Paxton have issued formal opinions characterizing the procedures as a form of child abuse. 
Polling has consistently shown that most Americans support banning sex-change procedures for minors. A survey released by Rasmussen Reports last month measured approval of "legislation making it illegal to perform sex-change surgeries on minors" at 58% as 34% expressed disapproval of such laws. 
Summit Ministries, in conjunction with McLaughlin & Associates, has conducted multiple surveys over the past year examining public attitudes toward gender transition surgeries on minors. A poll conducted last spring found that 78% of Americans believe children should "be required to wait until they are legal adults" before undergoing gender transition surgeries, while just 9% thought children with gender dysphoria "should be encouraged to undergo permanent gender alteration." 
According to an October poll from Summit Ministries, 65% of Americans think "the transgender movement has gone too far by encouraging minors to use drugs and surgery to transition to the opposite sex." By contrast, 21% disagreed with that assertion.
A survey released Monday revealed that 59% of Americans agreed that "pharmaceutical companies and doctors who promote puberty blockers and cross-sex hormones for underage children should be legally liable for any harmful side effects that arise."