Texas AG investigating alleged 'experimental' trans sex-change procedures at children's hospital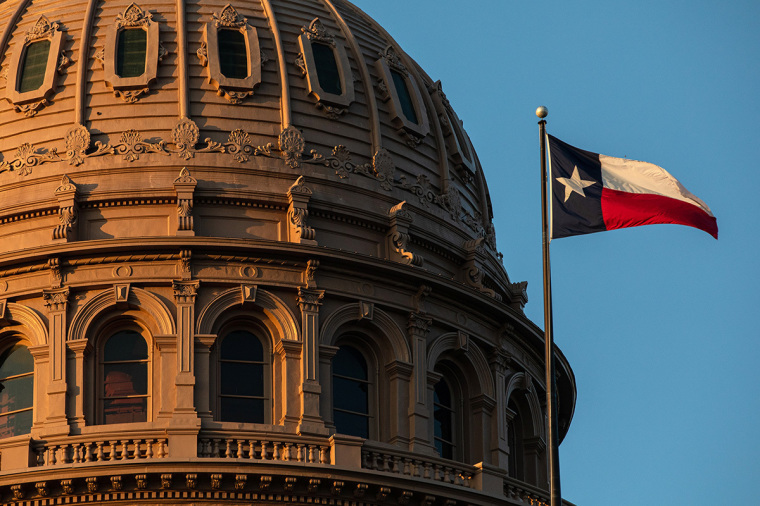 A Texas children's hospital is under investigation for allegedly performing what prosecutors are calling "experimental" sex reassignment procedures on children.
Attorney General Ken Paxton announced the investigation on May 5 into Austin-based Dell Children's Medical Center (DCMC), where prosecutors say the use of puberty blockers and "gender transitioning" procedures were unlawfully performed on minor children.
A state Request to Examine ("RTE") issued to DCMC seeks information on the medical center's use of puberty blockers on minors, including with and without parental consent, patient age ranges, and the number of times a patient is seen by DCMC prior to receiving treatment.
Calling the allegations "deeply disturbing," Paxton said the investigation was launched in response to several reports about "potentially illegal activity" at the hospital.
"It is now alarmingly common for fringe activists to use their positions in medicine and health care to force experimental, life-altering procedures onto children," Paxton said in a statement. "Across the country, there are doctors and health care professionals who appear willing to sacrifice the long-term health of American children, all in service to the increasingly dangerous fad of 'transgender' extremism."
A statement posted April 28 on the DCMC website reiterated the hospital's policy which "prohibits surgery and prescribing hormone therapy for the treatment of gender dysphoria for children," DCMC acknowledged it was conducting a "thorough review of this situation."
"To the extent that care provided at our clinic may have been inconsistent with our organization's position on this important issue, we intend to take appropriate action," the statement added.
Paxton's investigation was launched shortly after Republican U.S. Sen. Ted Cruz and Texas Rep. Chip Roy asked DCMC to respond to a report from Project Veritas which appeared to capture an employee discussing the hospital performing reassignment surgeries on patients as young as 8 years old. 
In their April 25 letter, Cruz and Roy referenced the report in which DCMC social worker Nora Scott told Project Veritas that "there is not a waitlist" at the hospital for such surgeries because that is "not something that we want to gatekeep."
Young children "could begin taking life-changing hormones as soon as after the first appointment," Scott added, according to the letter.
Referencing the higher risk for autistic children to "be victims of gender ideology," the letter outlined requests for information similar to those made by Paxton.
"We, along with millions of Texans, find it deeply concerning that DCMC is providing experimental, unproven, and dangerous medical procedures to young children. These young Texans are often victimized by social media, societal pressures, and crazed gender ideologies into believing that they are either a boy "trapped" in a girl's body, or a girl "trapped" in a boy's body," the letter stated. 
"Good science overwhelmingly opposes these junk procedures intended to do the impossible — change one's sex."
The Texas attorney general's investigation comes just over a year after Paxton released a formal opinion concluding that performing certain sex-change procedures on children constitutes child abuse under state law.
In Opinion No. KP-0401, released in February 2022, Paxton said that certain sex-change procedures "can legally constitute child abuse under several provisions of chapter 261 of the Texas Family Code."
Such procedures include chemical and surgical castration, the surgical removal of healthy body parts (genital mutilation and elective mastectomies) as well as the prescribing of puberty-blocking drugs.
In response to that opinion, Houston-based Texas Children's Hospital, the largest pediatric hospital in the state, announced that it will no longer provide puberty blockers to children after the state's attorney general wrote an opinion labeling the practice "child abuse."