Texas Executes Miguel Paredes; 'I'm at Peace,' Inmate Says Before Dying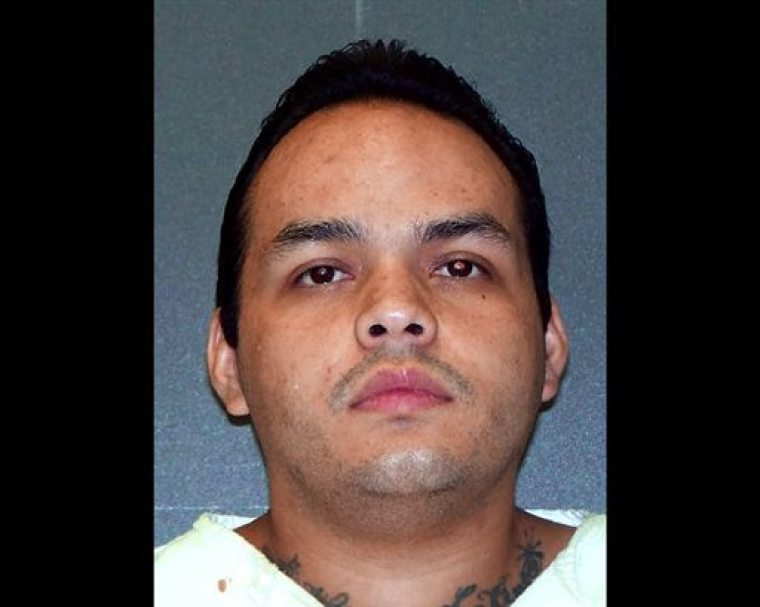 The state of Texas executed its tenth prisoner this year on Tuesday, Oct. 28; before dying, Miguel Paredes said he was at peace with his life.
According to reports, Paredes told his friends and family that he loved them and hoped his victims' family members would "let go of all the hate because of all my actions."
"I came in as a lion and I come as peaceful as a lamb," he said for his final statement. "I'm at peace. I hope society sees who else they are hurting with this."
Paredes, 32, was found guilty of murdering three people connected to the Mexican Mafia 14 years ago. The victims' bodies were found rolled in carpet and set on fire. A farmer discovered the bodies while investigating the fire. Two other men were convicted along with Paredes but avoided the death penalty by making deals with the state.
Texas officials slightly delayed the execution in order to ensure that the IV lines were properly placed and working. Instead of inserting the lines in the crook of the arm, officials placed the IVs in Paredes' hands. He was given a lethal dose of pentobarbital, began to breathe more slowly as he prayed, and died 22 minutes later.
No family members of the three victims attended the execution but one family did issue a statement to the Associated Press.
"Shawn Michael Cain is no longer with us for no other reason than being in the wrong place at the wrong time. Our family has waited 14 years for justice to finally be served," the Cain family stated.
Cain, Adrian Torres, and Nelly Bravo were all slain when they showed up at John Anthony Saenz's home to collect drug money. Paredes, Saenz, and Greg Alvarado opened fire and killed the three members of the rival gang before disposing of their bodies.
Texas is known for its frequent use of the death penalty and has at least two more scheduled before the end of the year.