Texas Executing Severely Mentally Ill Man Would 'Cross Moral Line,' Warn 50 Evangelical Leaders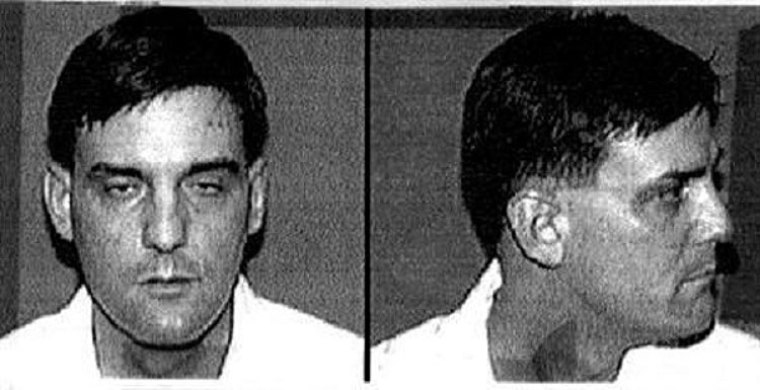 Over 50 Evangelical leaders have signed a joint letter warning Texas Governor Rick Perry that the planned execution of severely mentally ill man Scott Panetti, who has been convicted of murder and has said he believes he is battling Satan, would "cross a moral line."
"As Christians, we are called to protect the most vulnerable, and we count Mr. Panetti – a man who has suffered from severe mental illness for over 30 years – to be among them. If ever there was a clear case of an individual suffering from mental illness, this is it," reads the letter by the Evangelical leaders.
"Mr. Panetti is a paranoid schizophrenic, which was apparent at his trial, where he represented himself with his life on the line. He wore a TV-Western cowboy costume and attempted to subpoena the Pope, John F. Kennedy, and Jesus Christ. The fact that his trial was carried out in such a fashion is a mockery of the criminal justice system."
Panetti is expected to be executed by the state of Texas on December 3. The 56-year-old man was convicted of murdering his parents-in-law in 1992, The Guardian reported, and despite a long and complex legal battle in 1995, he was deemed competent to be executed.
The Christian leaders, as well as several of the nation's and Texas' leading mental health organizations, have pointed out, however, that Panetti was hospitalized 12 times due to psychotic behavior before he committed the murder.
The mental health professionals, who asked that Panetti be given life in prison instead of the death sentence, highlighted that the man has been diagnosed with paranoia, delusions, schizophrenia, depression, chronic undifferentiated schizophrenia with acute exacerbation, brain dysfunction, auditory hallucinations, posttraumatic stress disorder, and schizoaffective disorder.
Panetti also believes himself to be engaged in spiritual warfare with Satan, something which started back in 1986. His first wife had him involuntarily committed in an affidavit, stating that he appeared to be "obsessed" with the idea that the devil was in the house with them. Panetti attempted to exorcize his home, and buried his furniture in the backyard, because he believed it to be haunted by the devil.
He has suffered from mental illness for over 30 years in total, but unless he is granted a commutation or a court intervenes, he will be put to death.
"In order to be considered competent for execution, Mr. Panetti needs to understand the reason for his execution. He believes that he is being put to death for preaching the Gospel, not for the murder of his wife's parents," states the letter, signed by Evangelical leaders including the Rev. Sam Rodriguez of the National Hispanic Christian Leadership Conference, Jay Sekulow of the American Center for Law and Justice, Lynn Hybels of the nationally prominent Willow Creek Church, and Gabriel Salguero of the National Latino Evangelical Coalition.
"The Gospel message compels us to speak for those without a voice and to care for the most vulnerable. For this reason, it is imperative that we treat those with mental illness in a fair and humane manner," it added.
Texas had initially planned to execute Panetti in 2004, but the execution was stayed by a federal judge. The Supreme Court eventually rejected the Fifth Circuit's standard for determining competency for the death penalty.
The Lone Star state has continued pushing for Panetti's death sentence, however, and in 2013 the Fifth Circuit again found him competent for execution.