Texas Gov. Rick Perry Blasts Congress for Not Passing Border Security Package Before August Recess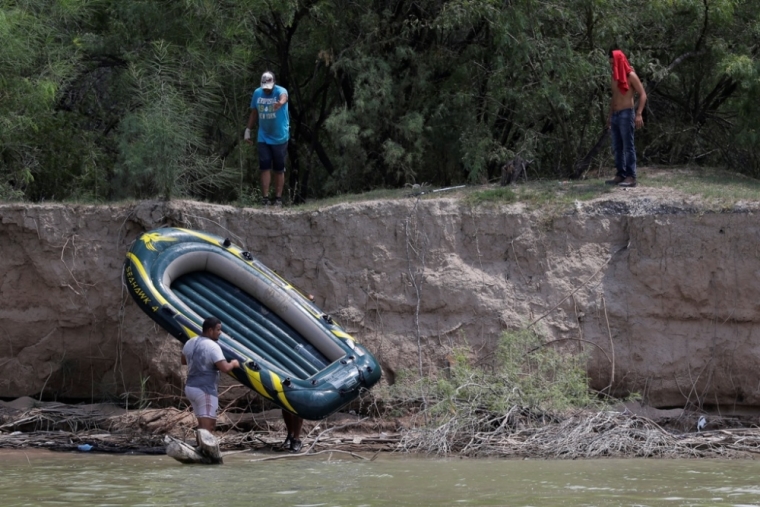 The U.S. House of Representatives passed a border security package late Friday night by a vote of 223 to 189, with one Democrat, Rep. Henry Cuellar of Texas, voting for the measure. The Senate, however, recessed Thursday without passing their own border supplemental bill to allocate funds to aid the border crisis.
Reacting to Congress' failure to pass a measure to aid the crisis in his state, Texas Republican Gov. Rick Perry suggested that lawmakers in Washington were effectively "abandoning their post."
"It's beyond belief that Congress is abandoning its post while our border crisis continues to create humanitarian suffering, and criminal aliens still represent a clear threat to our citizens and our nation," Perry asserted in a statement shared with The Christian Post.
President Obama said during a Friday afternoon news conference that he would veto the House measure, H.R. 5230, even if both chambers had passed a version of it as part of a supplemental package to fund the border crisis, because it doesn't include the $3.7 billion in funding he had asked for.
"I would veto it and they know it," Obama said, before accusing House Republicans of "not trying to solve the problem." The president then called the House measure "extreme and unworkable."
The House package would allocate $694 million that would largely go toward securing the border by doubling funding, $35 million, for National Guard troops. The House measure would also increase the number of detention facilities being used as temporary housing, and pay for additional immigration judges and immigration courts.
Rep. Virginia Foxx, R-North Carolina, noted Friday that H.R. 5230, includes $22 million to hire new temporary immigration judges and $197 million for the Department of Health and Human Services to house the unaccompanied illegal immigrant youth.
Another provision in the House package would allow Border Patrol agents to access federal land within 100 miles of the Mexican border so that they can thwart criminal activity and apprehend illegal immigrants.
House lawmakers also passed H.R. 5272, an effort to prevent the Obama administration from expanding the Deferred Action for Child Arrivals program, which is used by immigrants, of any age, who were brought to the U.S. illegally before 2007.
Authored by Rep. Marsha Blackburn, R-Tennessee, the measure, which was approved by a vote of 216-192, would prohibit Obama from taking future executive actions to "expand amnesty for illegal immigrants."
During Tuesday's House Judiciary Committee hearing on immigration services oversight, Leon Rodriguez, director if U.S. Citizenship and Immigration Services, estimated that there has been over 714,000 DACA recipients since 2012.
Democratic Rep. Luis Gutiérrez of Illinois, blasted Republicans as having a "xenophobic attitude toward immigrants" during the House Judiciary Committee hearing. Gutiérrez then claimed that the illegal immigrants who are crossing the U.S.-Mexico border from Guatemala, El Salvador and Honduras have no connection to gangs, cartels or criminal activity.
Gutiérrez continued his attacks against his Republican colleagues on the House floor Friday night by accusing them of being anti-immigrant.
Both Gutiérrez and his Democratic colleague in the Senate, Barbara Mikulski of Maryland, asserted that the U.S. can easily accommodate and pay for the 60,000 immigrant children who've entered the U.S. illegally since October.
"The number of kids who have come to this country from Central America fleeing violence could all fit in Soldier Field," Gutiérrez said, before claiming that Republicans are overreacting to the crisis.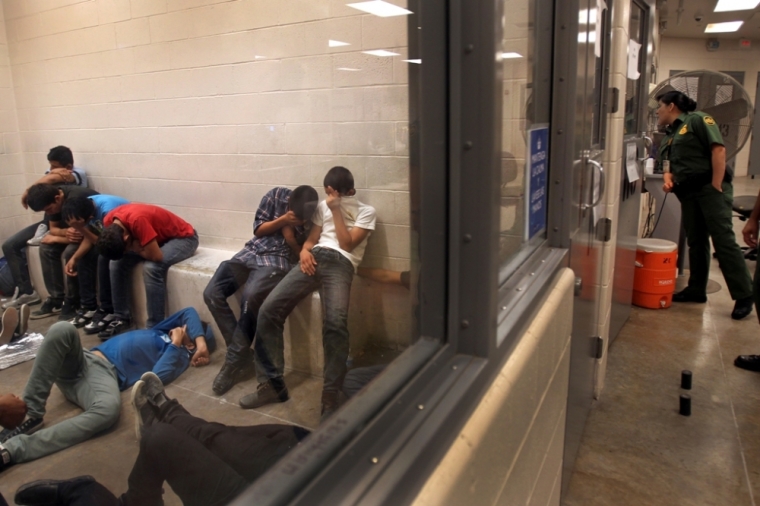 Mikulski, the Senate Appropriations Committee chair, said during her floor speech in favor of the Senate's measure that would've allocated $2.73 billion for the border crisis, commented that while she doesn't believe additional National Guard troops are needed to defend the U.S.-Mexico border, she does believe that the U.S. should allocate funding to "go after the narco-terrorists who are fueling the crisis."
Rep. Matt Salmon, R-Arizona, who voted for the House supplemental package late Friday, noted that the U.S. will spend $2.6 billion of taxpayers' dollars this year in order to care for the 60,000 illegal immigrants who are already in the U.S.
"When [the bi-partisan congressional delegation] went to Guatemala and Honduras a few weeks ago and talked to State Department employees, they said that the U.S. has to move from a catch and release policy to a detain and deport policy," Salmon said.
He added that if lawmkers don't pass legislation to send to the president, billions more will be spent in 2015, as the Department of Homeland Security estimates that 125,000 illegal immigrants will cross the U.S.-Mexico border next year.
Obama commented Friday that since Congress had failed to reach an agreement, he will "act alone."
"I'm gonna have to act alone because we don't have enough resources. We're going to run out of money," he said Friday.