Texas Pastor Arrested, Held on $100,000 Bond After Performing 'Resurrection Ceremony' on Toddler Starved for 25 Days to Rid Him of 'Demons'
Texas Pastor Arrested, Held on $100,000 Bond After Performing 'Resurrection Ceremony' on Toddler Starved for 25 Days to Rid Him of 'Demons'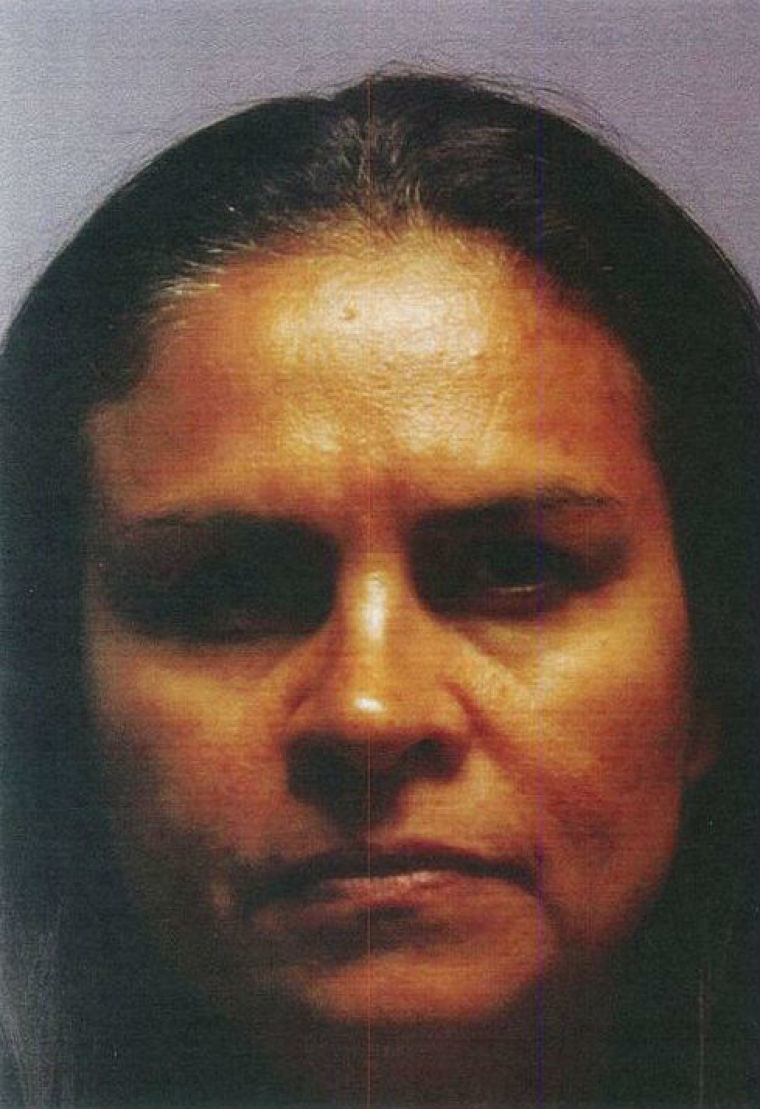 A female pastor is being held on $100,000 bond at a Texas jail after being arrested on Monday and charged with injury to a child for allegedly performing a "resurrection ceremony" on a dead 2-year-old boy she claimed was possessed by "demons."
Pastor Aracely Meza, 49, reportedly held the bizarre ritual last month at her home in Balch Springs, which is 15 miles east of Dallas and also operates as a church known as Iglesia Internacional Jesus es el Rey. Investigators claim the child was starved for nearly a month in a bid to rid him of demonic forces because his parents believed that he was "possessed" but he ultimately died.
"She's been charged with injury to a child," Balch Springs police Lt. Mark Maret told The Christian Post on Wednesday. "She's still in our jail but she's not talking about [the allegations] at all right now."
He added that it is unclear whether Meza has retained an attorney.
Video footage of the resurrection ceremony show Meza, who is a second-ranking officer at the home church, holding the dead boy and reciting prayers to him in Spanish while also speaking in tongues. She refers to him as Benjamin but his identity has not yet been made public.
"In the name of Jesus, I'm utilizing this oil to try to get him back to life," Meza can be heard yelling into a microphone.
Witnesses told police that the boy was starved for 25 days before his death on March 21 because his parents believed fasting would help cleanse him of evil.
"They didn't give the child any food for about 25 days," said Maret. "They just gave him some water, which ultimately caused the child to die."
One congregant, Nazareth Zurita, told police that she saw the child "looking frail and weak" a day before the resurrection ceremony and that he fell and hit his head several times but she did not help him "due to his demon possession."
The resurrection ceremony was reportedly held by Meza and her church leader husband, Daniel Meza, the day after his death on March 22, but the attempts for a miracle failed to revive him. His parents are believed to have returned with his body to their native Mexico for burial but did not report the death.
"Apparently... they had a ceremony called 'the rising,' trying to resurrect the child back to life," Maret said.
Delia Guadalupe Oyervides Herrera, another congregant at the church, told investigators that she made attempts to feed the toddler during the fast "but was scolded by the pastors of the church," according to the affidavit. Upon asking the boy's mother why she condoned his suffering she was "advised that it was God's will."
Another church member, Delia Guadalupe Oyervides Herrera, told police she tried several times to feed the child during the 25-day fast, "but was scolded by the pastors of the church," according to the affidavit. She asked the child's mother why she would allow her child to be starved and was "advised that it was God's will."
Witnesses say Meza, who acted as vice president of the church, "was considered a prophet" who could communicate directly with God and share spiritual messages with congregants.
She reportedly lives at the home church residence with her husband Daniel and several others.
Julia Contreras, a neighbor of the Mezas, said cars would fill the street every Sunday.
"It would be packed with cars every Wednesday, sometimes Saturday and mainly on Sunday," she said with another neighbor Bryan Cruz telling WFAA "when it was church hours they would set it up as a church, then when it was over, back to a home."