Texas Pastor Won't Leave Barge on Lake Until He Raises $2.3M to Help Liberia With Clean Water
Texas Pastor Won't Leave Barge on Lake Until He Raises $2.3M to Help Liberia With Clean Water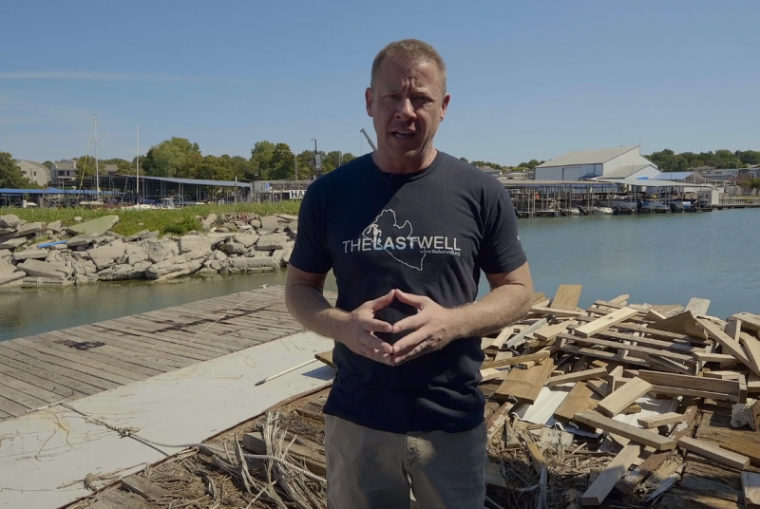 For just over 14 days, Pastor Todd Phillips has been living on a barge on Lake Ray Hubbard in Dallas to raise $2.29 million to help provide clean drinking water for all of Liberia by 2020. He has already raised more than half the money for his project and is hoping Americans will help him raise the other half before he gives up his sometimes tempestuous life on the lake.
Phillips is founder and executive director of The Last Well, a Christian nonprofit that has made it its mission to not just bring clean water to all of Liberia — one of the poorest countries in the world — by 2020, but access to the Gospel as well.
Since he began his journey on the lake, he has been chronicling his experience through daily Facebook Live broadcasts where he's been joined by sports stars such as former Dallas Cowboys safety Darren Woodson and Hall of Famer Mike Singletary.
"I'm bringing in $2,000 of my own. I want everyone out there to try and match me in that. I want to match, I want to take care of 28 communities in Liberia — 28, that old Dallas Cowboys number that I used to wear," Woodson, who is also a Christian, announced during his time on the barge with Phillips on Sunday while encouraging other to give.
"The program is just amazing and I'm so excited you have a vision for that," Singletary told Phillips on the Barge a day later. "To be out here walking the talk makes all the difference in the world."
Phillips' fundraiser announced Tuesday that they had reached half their financial goal.
"We've hit 50 percent of our goal! Now at 12,957 lives saved and 259,134 people served! Thank you to everyone that has already jumped in with us to bring @todphil home!! Please continue to spread the word to see our ultimate goal reached — reach a half million people in Liberia, West Africa with the Gospel & Safe Drinking Water, and as a result 25,000 lives will be saved rather than lost due to water borne illness," his team at The Last Well said.
The organization was launched in 2008 by a group at Frontline Church in Washington, D.C., where Phillips was senior pastor. In 2013, he took on a full-time role at The Last Well and his team decide to focus on getting clean drinking water for Liberia after research showed it was the West African nation's greatest need.
As the fundraiser continues to gather steam, Phillips' wife, Julie, told The Associated Press that she hopes her husband will be home before Thanksgiving.
She explained that even though the barge is just only 10 minutes away from their home in Heath, "it might as well be on the other side of the world."
Although bad weather has prevented her sometimes from visiting her husband on the barge, Julie told the AP that she works hard to ensure that he has meals and supplies like toilet paper and soap. She also takes home his laundry.
Phillips says he is hoping that Dallas-Fort Worth will support the cause of The Last Well and help change the world.
"We're politically divided, religiously divided in this country," he told the AP. "We need a unifying story — a story of coming together. We need a story that we can still make big things happen in our generation."