Texas Shooter Devin Kelley Was Familiar Face at Church but Pastor Didn't Want Him Around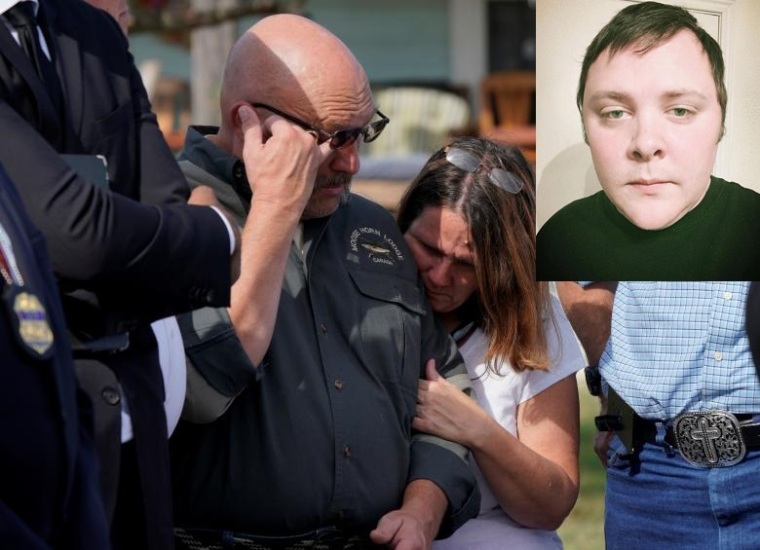 Pastor Frank Pomeroy of First Baptist Church of Sutherland in Texas where 26 people were murdered and 20 others wounded Sunday says suspected shooter Devin Kelley, 26, was a familiar face at his church that he didn't really want to be around.
Wilson County Sheriff Joe Tackitt told CNN on Tuesday that Pomeroy, whose teenage daughter, Annabelle, was among the list of dead congregants, told authorities that Kelley "was not a good person to be around."
Pomeroy was acquainted with Kelley mainly from church events he attended but said "he did not think that he was a good person and did not want him around his church," Tackitt said.
"But he said, 'How do I run him away from my church?'" Tackitt added.
On Sunday, while Pomeroy and his wife were away from the church, Kelley attacked the church and its members shortly after the 11 a.m. service began with a barrage of bullets blasting from a Ruger AR-556 rifle.
Within minutes, multiple people were dead and injured, The New York Times said. At least eight members of one family including a pregnant mother were killed and nearly half of the dead were reported to be children.
A police report released Tuesday painted Kelley as being mentally unstable with a history of violence.
An incident report from June 7, 2012, said two officers were dispatched to a bus terminal in downtown El Paso to help locate a missing person just before midnight.
It was later discovered that Kelley had escaped from Peak Behavioral Health Services, which is a mental health facility in Santa Teresa, New Mexico.
Kelley, who was 21 years old at the time, reportedly had "suffered from mental disorders and had plans to run from Peak Behavioral Health Services" by using a bus ticket out of state.
Kelley was noted as "a danger to himself and others as he had already been caught sneaking firearms onto Holloman Air Force base," approximately 100 miles from the bus terminal. Kelley "was attempting to carry out death threats" he had made on his military superiors the report further states.
The incident occurred just months after Air Force documents said Kelley had attacked his wife by striking and kicking her and pulling her hair, according to Click2Houston. He also reportedly pointed a loaded firearm at her.
He was also charged with unlawfully striking his child on various occasions between April 27, 2011, and June 16, 2011. He pleaded guilty to both assaults on his wife and child.
Just before the deadly shooting at the church on Sunday morning, authorities told CNN that Kelley sent threatening text messages to his mother-in-law. They believe when he carried out the attack he may have thought she was at the church.
"There are many ways that he could have taken care of the mother-in-law without coming with 15 loaded magazines and an assault rifle to a church," Freeman Martin of the Texas Department of Public Safety, said.
Police confirmed that Kelley also killed Lula Woicinski White, his wife's 71-year-old grandmother, who was a member and volunteer at the First Baptist Church of Sutherland Springs.